-----------------------------------------------
1998 Saturn SC-2
-----------------------------------------------
Goal: 300 HP with nitrous (even if I have to use a 200 shot [img]{SMILIES_PATH}/lol.gif[/img] ) Will be daily driven, hoping for 160 HP N/A and 100 shot for the track
Start Date: I've owned the car since 2002 but never had the money to put into it, so I'm going to say a start date of February 2007
Planned End Date: Forged motor installed and running by November, 2007. other than that I don't ever seeing me being finished with this car
Parts Acquired
Engine:
98 Block (original motor)
Remanufactured Crank
11.5:1 CP Pistons
Crower Rods
Clevite bearings
SDA Stage 2 Ported and Polished Head with High Flow Valves
SDA Ported Throttle Body
SDA Race Intake Manifold
Modifed OBX Header
Lightweight Pulleys
SDA Dogbones and TAM Mounts
SCE Titan Head Gasket
ARP Head Studs
partial NX wet kit (need tank and Nitrous solenoid)
Transmission:
Fidenza Flywheel
Quaife LSD
Electronics:
AEM Wideband O2
MS2 (still waiting shipment)
Exhaust:
SS Spiral Flow 2.5"
MagnaFlow Performance Muffler 2.5"
High Flow Cat 2.5"
exhaust will be 2.5" mandrel bends SS
Current Mods on car:
99 DOHC (I only consider this a mod because it runs alot better than the 98 engine ever did)
MSD DIS 2 Ignition w/ cam sync generator
MSD Coils w/ interface modules
MSD 8.5 mm Plug wires
AEM Cold Air Intake
Centerforce Dual Friction clutch
Parts that need to be ordered or bought:
ACT 6 Puck
nitrous parts
Snow Performance Water/Methanol Injection kit
Energy suspension polyurathane kit
KYB Gas Struts
Eibach Pro-Kit Lowering Springs
Oil Pressure guage
EGT Guage
and some other various parts for a typical motor rebuild
Currently the block is at the machine shop, should be done next week. Hopefully I will have it fully assembled by the end of the month.
Audio
Pioneer AVH-P6400CD
Kicker Comp CVR x2
a shitty pyramid amp 1600 watts
instead of finishing the sound system I decided to start buying engine stuff, some day I'll finish it (or more like start over), for now it will work.
here's some pics:
The Car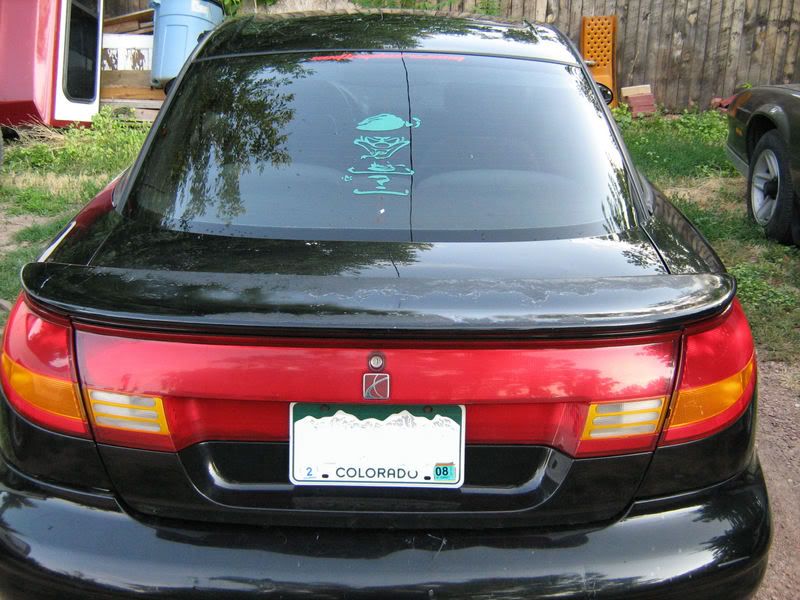 The Parts:
and some other goodies: