Let's start with a little about the car.
It's a green, 1997 Saturn SW2a. Purchased with 67,180 miles for $800.00
It has lots of power options, everything but a sunroof and rear discs.
This is what it looked like where I picked it up from.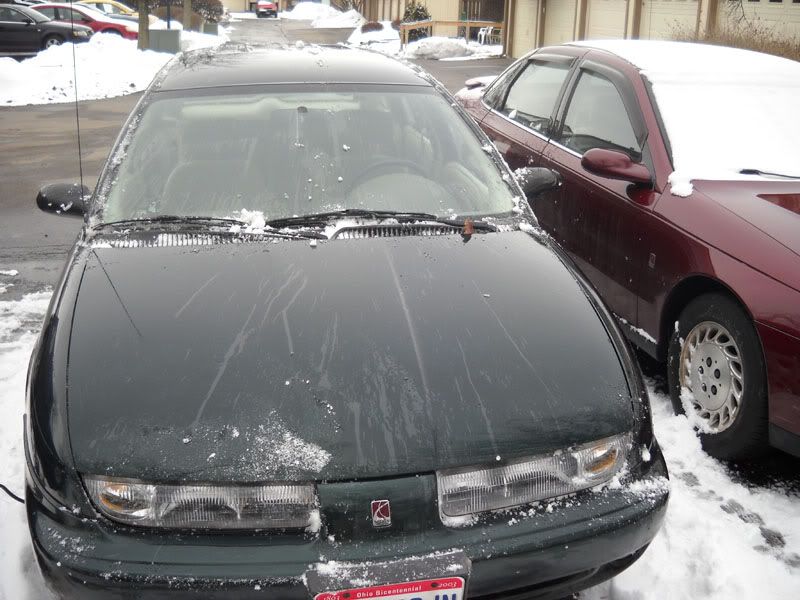 So far I've put a used starter on it, a brand new Interstate battery, and the sawtooths off of my last car.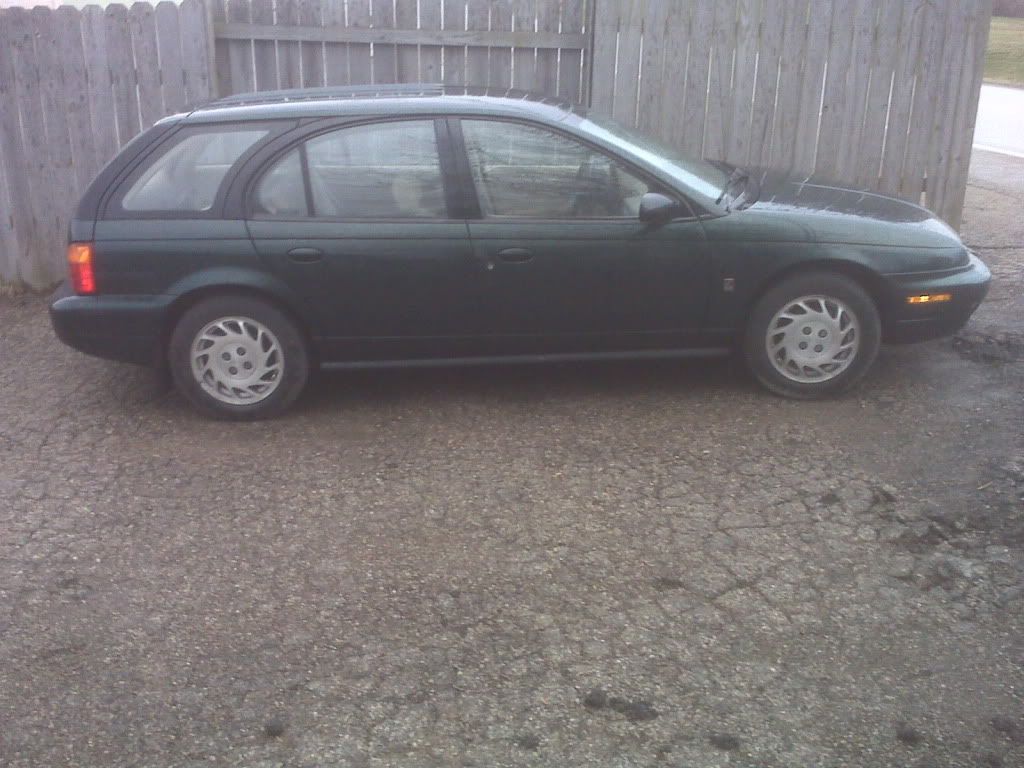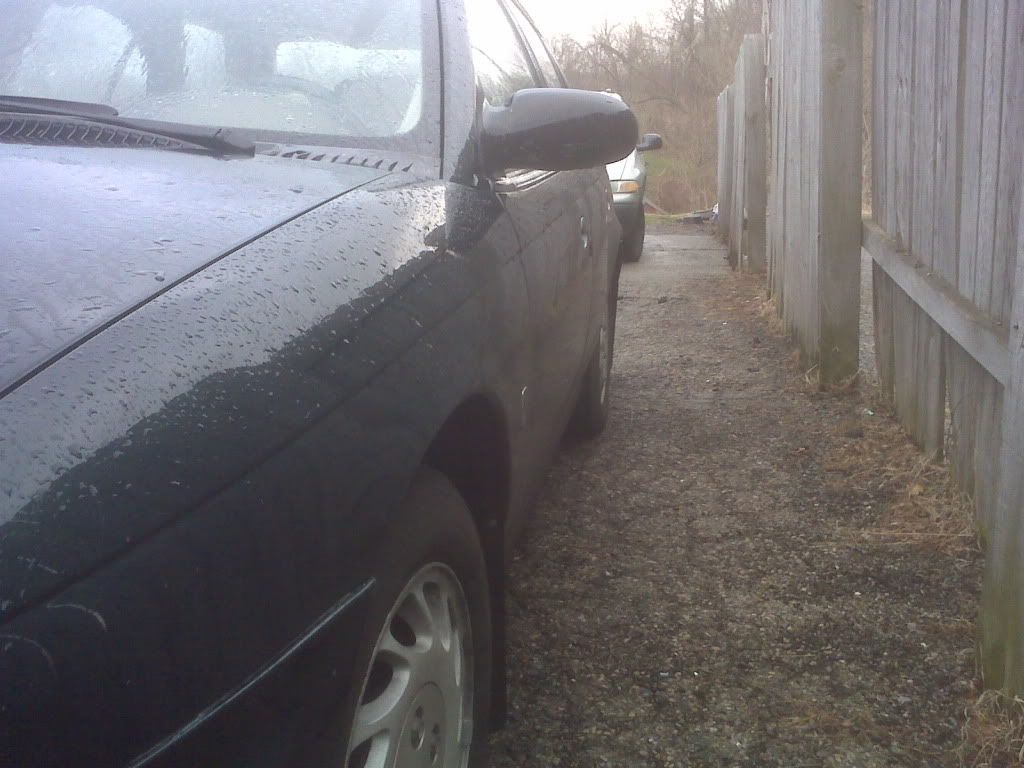 Plans are for reliability first, looks second, and a little horsepower later.
I have Oil pressure and volt gauges to install sometime soon, as well as an egr block off and pcv catchcan.
It also starts slowly, like it cranks over several times before starting. I've had a few people tell me that it could be spark plugs?
I'm willing to try those, as that is only a $10 purchase.