$1000 and it should last me quite a while. Only options car didn't have: CD Player (have a couple spares on the shelf), Alloy Wheels (I have several spare sets), and sunroof (do not want)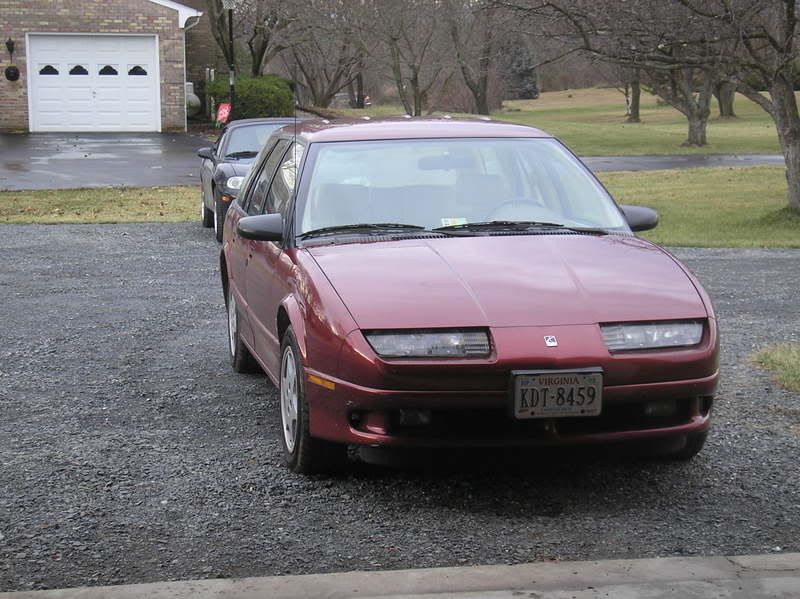 Interior is wrecked. Seats are comfortable, dash is all there and operational. Driver's side door panel is destroyed, driver's seat has a tear, rear seat and carpet have paint spilled on them. Rear door sill look rusty, I'll have to weld in the replacement pieces when I have the carpet out. Lots of cigarette ash that I spent a lot of time vacuuming up.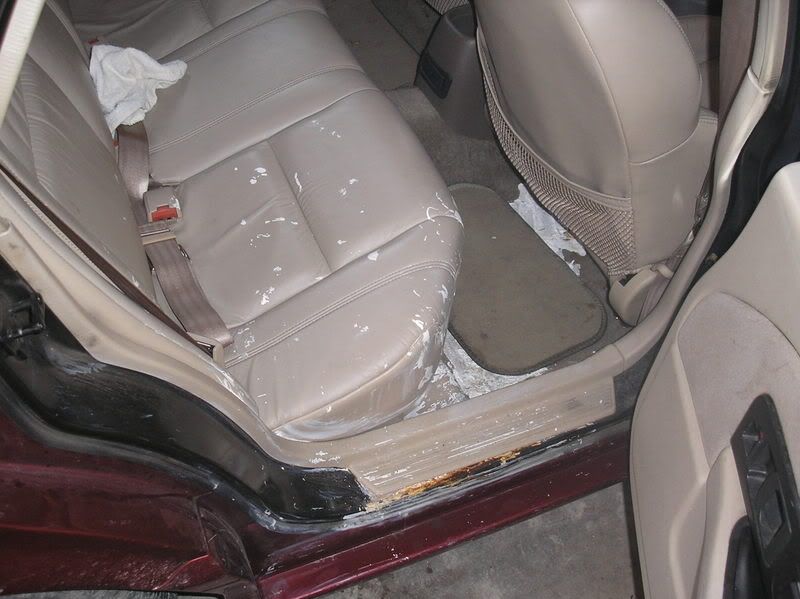 Picked it up on Friday... it needed a thermostat (weaksauce heat). I decided to give it an oil change at the same time. I pulled a thermostat and housing off a spare motor I had in the shed. Seemed to be in working condition, despite a little corrosion.
Radiator petcock wouldn't open, so I was forced to drain via the lower radiator hose. This made an ungodly mess, but I was able to save about 1/2 the coolant for re-use.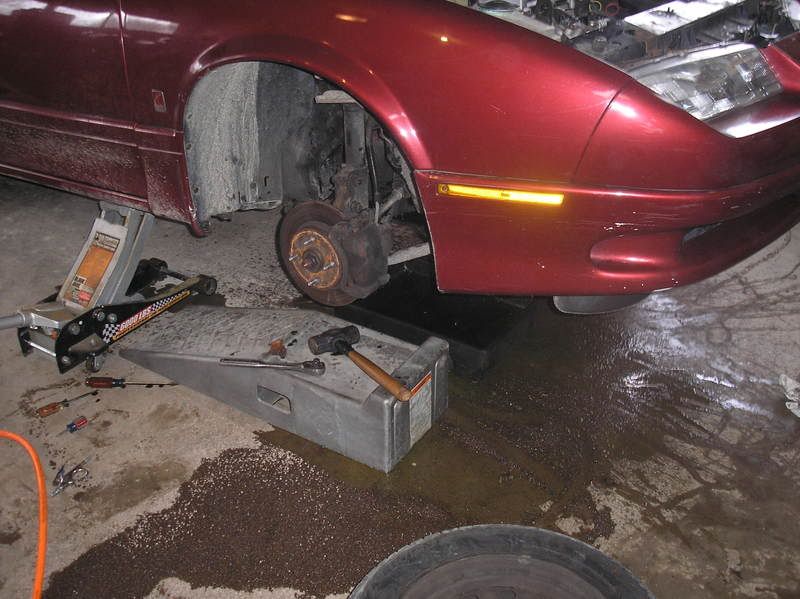 What do you do when the incredible hulk put your oil filter on and you don't have a filter wrench? Pull off the fender liner and stab it with a screw driver. This didn't help my already messy garage.