Hey guys, new to the site, but not new to Saturns. In fact I was modding my '92 SC before some of you even may have been driving... This site looks sick, can't wait to look around.
I've been out of the loop for a long time, but I'm looking to get back into it, and restore my Coupe which has been unfortunately neglected and has sat for around 8-10 years.
Nothing too special with it, just one of the first to make extensive mods to a Saturn, beginning back in 1994. Haven't looked around too much yet, but this site looks great, with a lot of really nice cars and knowledgeable people too, I hope to get to learn something from you guys, and maybe even contribute something too. My SC is naturally aspirated with a transplanted worked 93 SC2 engine and the following mods:
Ported, Polished, Milled Head 11:1 Compression
ExtrudeHone® Port-Matched Intake Manifold
Port-Matched HPC Coated Header/Downpipe
4-Ange Valve Job
OverSized Forged Aluminum JE Domed Pistons
TotalSeal Gapless Rings
PowerKote Thermal Barrier Coated Piston Domes
Dry Film Lubricant Coated Piston Skirts
Meta-Lax Stress Relieved Engine Internals
RC Engineering Flow-Matched Fuel Injectors
RC Engineering BigBore Throttle Body
I originally planned on jus getting rid of the car, but since I realized it what it was worth dollar wise was well below the crazy time, and $ I spent on it. So I've decided to keep it and restore it, makes for a fun project car. Since the car has sat for so long, it needs a lot of cosmetic help, and I'm also looking to change up the look and bring it current. Going with a repaint (probably all black or dark grey-non metallic), so the white will be gone inside and out, and ditch the yellow accents under the hood. I'm going to start by redoing all of the brake components, buy some all black wheels, figure out where and how water get's into the car, then replace all of the carpeting, and redo the interior since the car had an issue with taking on water, and an exterior repaint then go from there.
Here are magazines the car was featured in back in 1998, and a few shots as well (yes I realize they look a bit dated, no more stickers on the car either) I want to bring this car into the year 2008.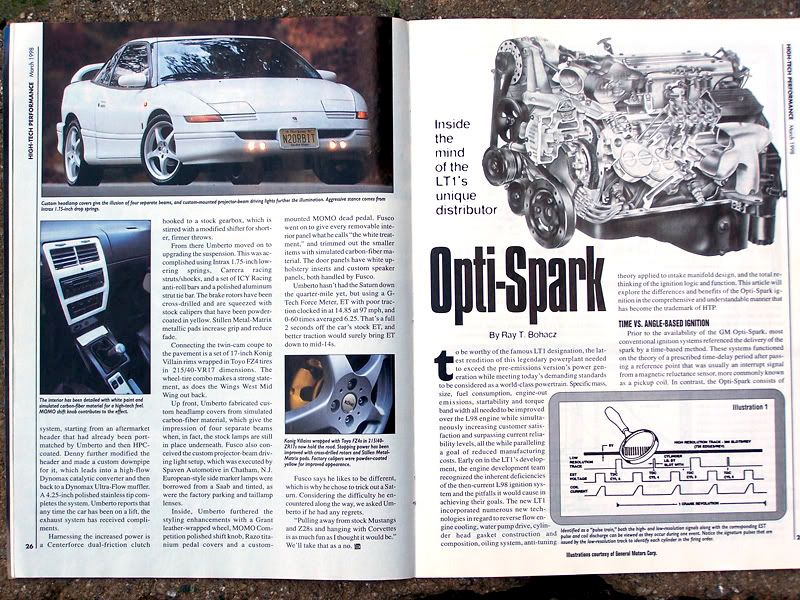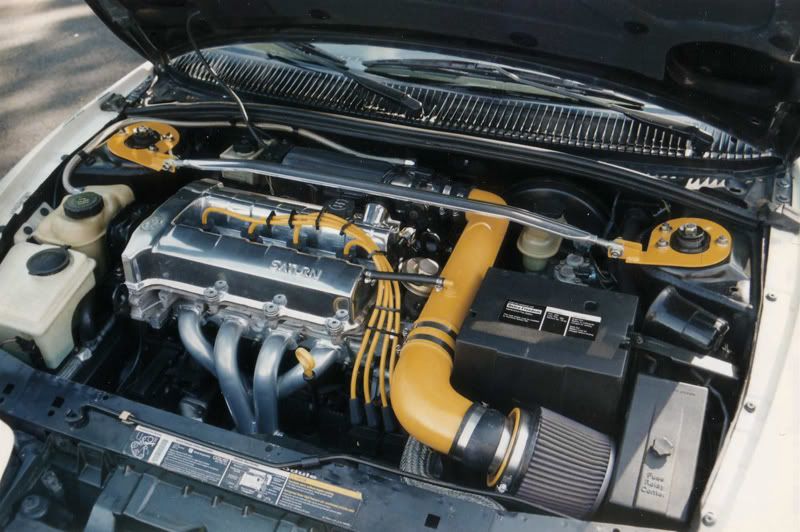 Looking forward to getting to know some of you guys.