Well I figured since this car is gonna be a long time coming I would start one of these.
Okay so I bought this car in mid October not knowing what I was getting into.
Drove just over an hour and put down $1600 for the car, which seemed to be in great running order.
Bone stock '93 SC2
110xxx miles
Power windows, and locks
5 speed
Dirty (Exterior)
Pretty clean (Interior)
Rattles
CD player but 4 completely blown speakers
Pictures from CL ad. You can't tell but the hood is pretty dented up.
Now I realize what I've invested in. Nothing performance wise is going into this new turd until I get it up to par, I.E. restoring it more or less.
Transferred the rims and the strut bar from the wagon but that was it.
Drove it for 4 days and then this happens...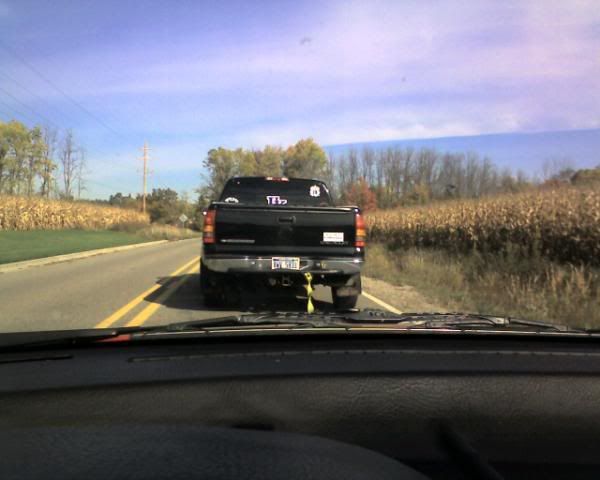 Clutch completely gave out on me and come to find out I need a whole new clutch assembly.
Then after getting it back from the shop (yes I had a shop do the work, I know nothing about transmissions yet, and I wouldn't trust myself working on it) I notice that it drives horribly and the steering is really wobbly.
Yup both subframe bolts were backed out about 2.5" or 3"
Tightened everything up, and at least I had a new clutch.
Then I went to work on the engine, which was burning a hell of a lot of oil. I peeked down in the plug holes and all of them have about an inch of oil just chillen there. Squirt bottled all of the oil out and went and bought a new valve cover gasket.
I figured while I had the valve cover off, I might as well paint it a nice color other than whatever it was, nasty ass creme lookin.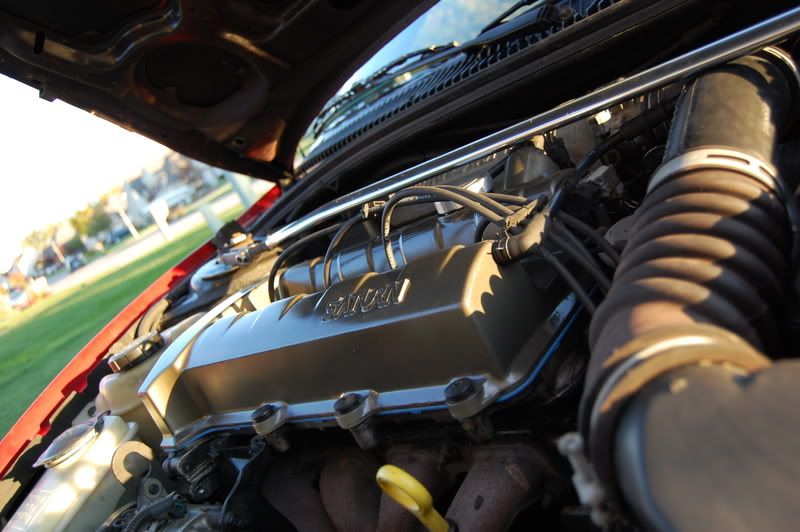 (Sorry for the funky angle)
Proceeded onto changing the oil fouled plugs and wires obviously.
Now that I got it to stop burning oil, I wanted to be able to ride in the car without seeming like I'm in a giant vibrator. Pulled the TAM and this is what I find...
100% completely blown TAM
Replaced it and ahh...
No more rattles [img]{SMILIES_PATH}/smile.gif[/img]