So i bought a 95 sc2 to drive untill i can get some more money together and buy an integra or ion. Because I have to save up some loot before I can get what I want, this will be done as cheap as possible. $250 Spending limit.
I've decided i'm going to paint the whole car white using the tried and true method of spray painting. No i'm not just going to scuff it up and spray the car, i'm doing it as legit as you possibly can. sand down with 100 grit, then 150, the wet sand with 220. clean. Now 2 coats of primer and then wet sand with 220 again. clean. one thin coat of white then 3 medium coats. wet sand with 400. clean. one thin coat of clear then 3 heavy coats. wet sand with 800 then another medium coat of clear. looks fantastic.
$250
-$40 for fender.
-$35 for shifter cables.
-$60 for window motor
-$10 for sand paper and bondo
-$100 for primer, paint, and clear coat (so far)
+$100 for selling stock teardrops
-35 for motor mount
-15 for VHT nightshades
+$100 for scrapping the dookie Geo.
-$45 for drivers fender.
_____________
$105 left
I went to upload my pics today and it turns out they got deleted. most of the "before" pics are gone.
Pics: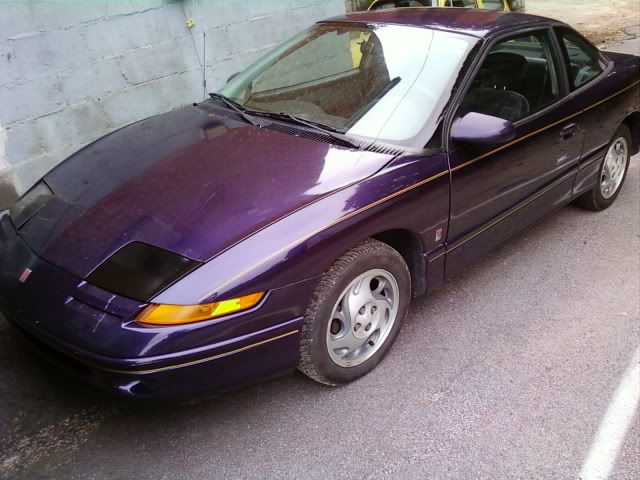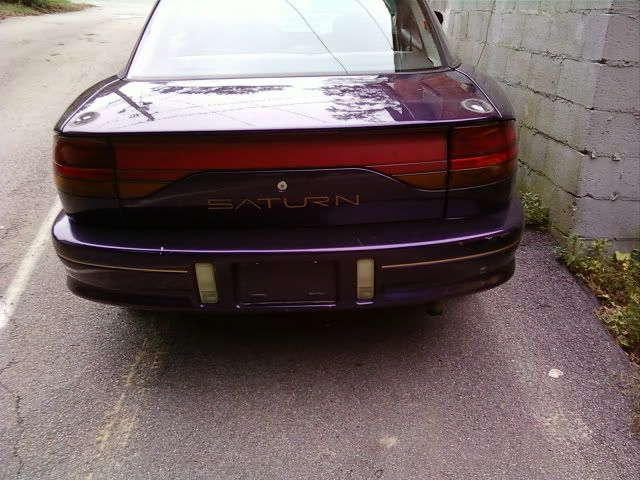 drivers door:
Headlight covers i repainted black because they were chipping and rusting. (you can see the outline of the rusted section)
passengers fender: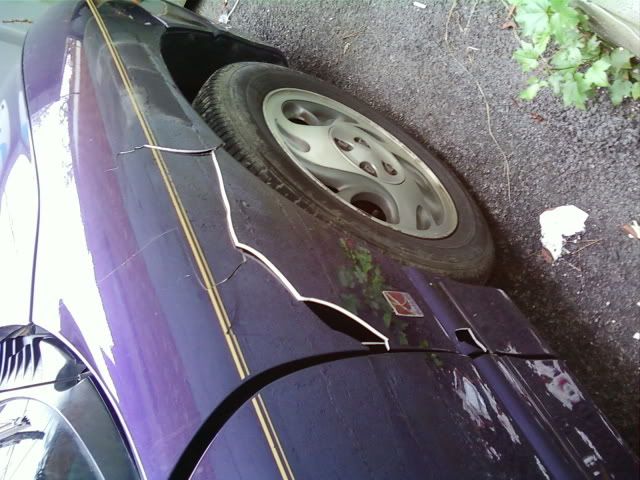 Painted mirrors: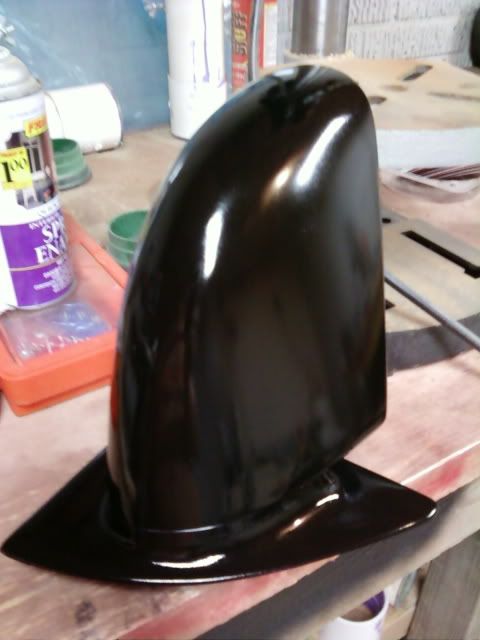 Primer'd Fender:
Painted fender:
All the rough sanding is done. Wet sanding it with 220 when I get the time.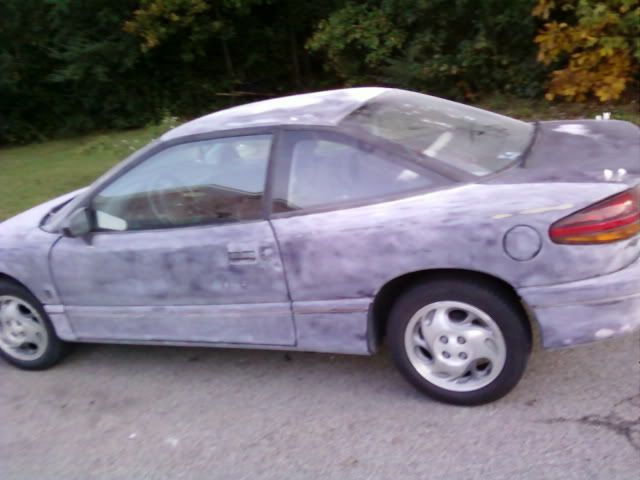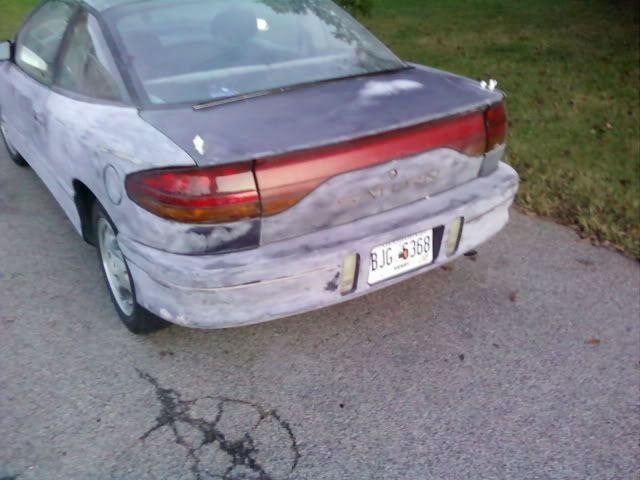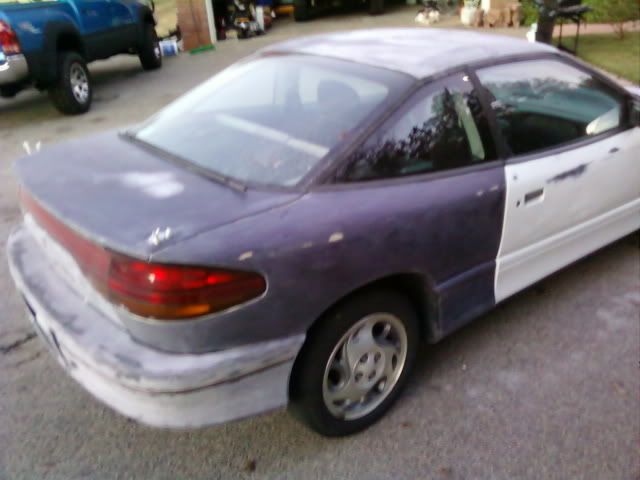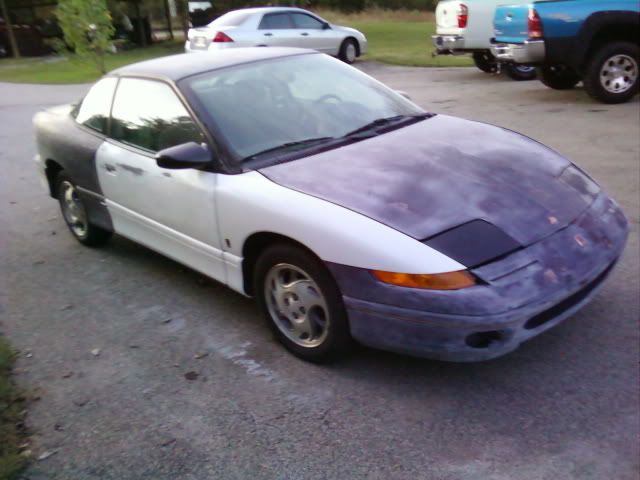 car is all Primered up.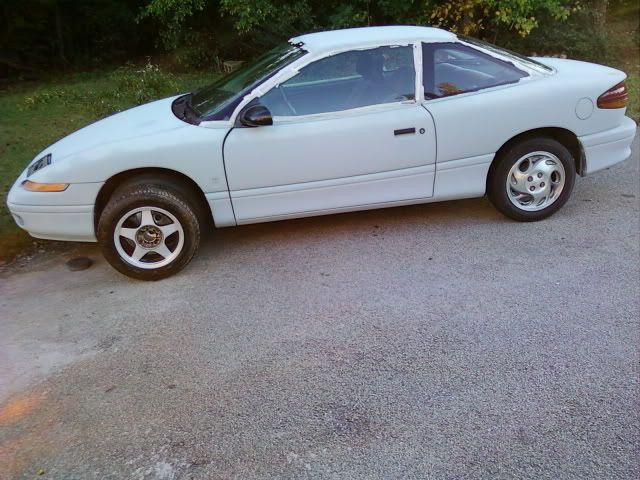 New wheels before paint: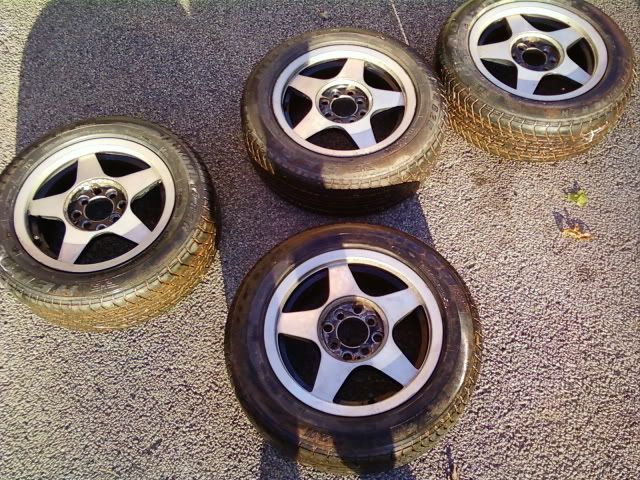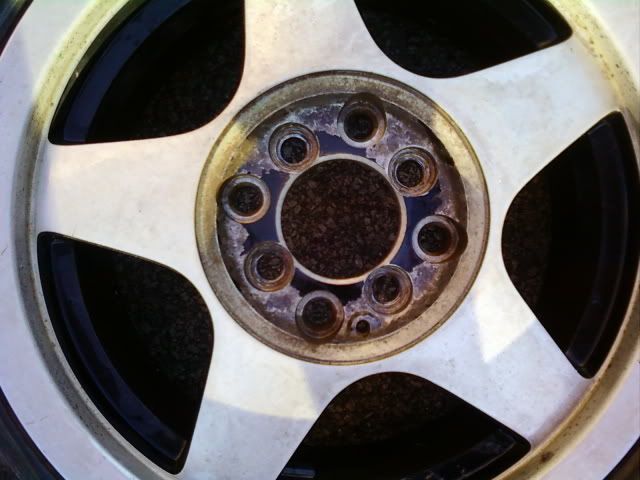 Primer:
All silver: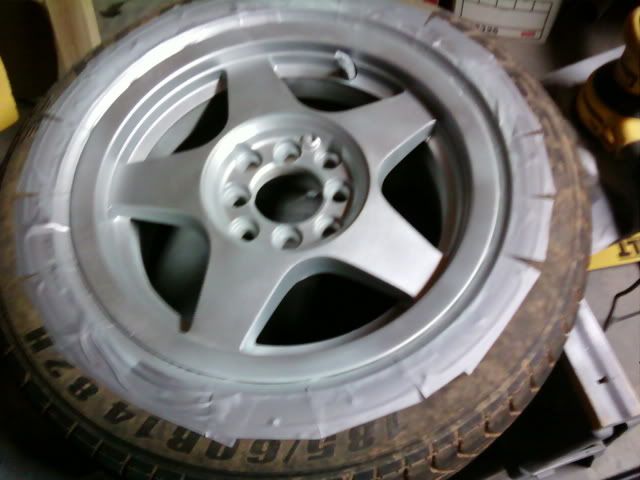 Silver masked off: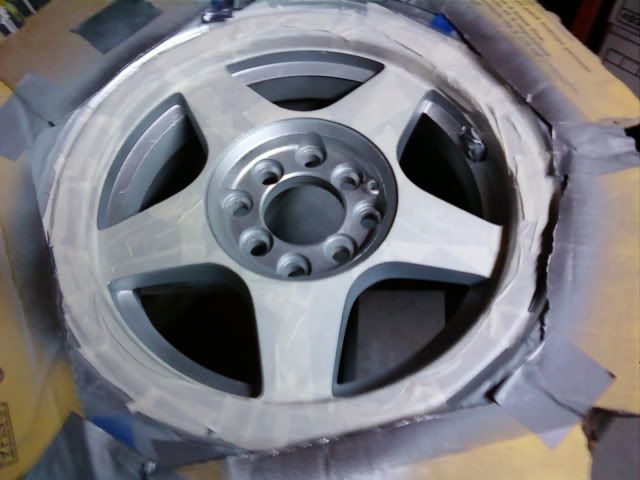 Done: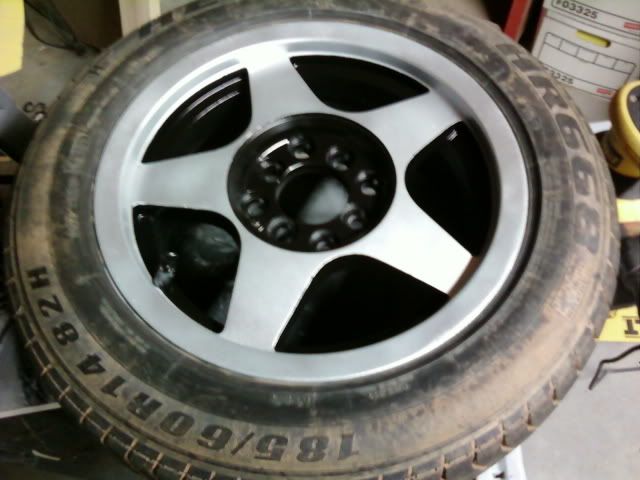 First coat of paint and the new wheels on the car:
Paint is finally on: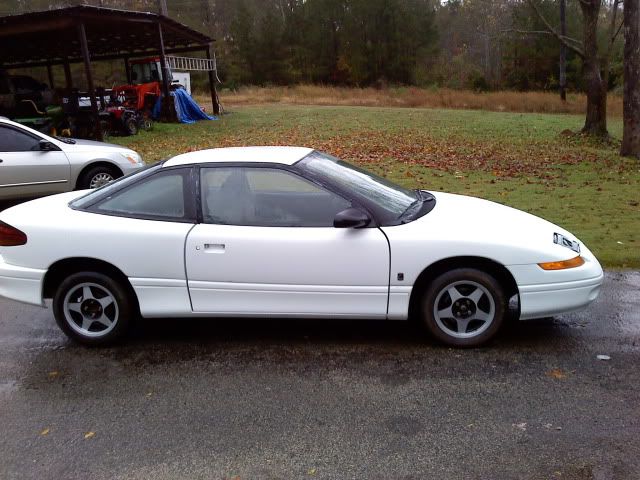 With the reflector still masked: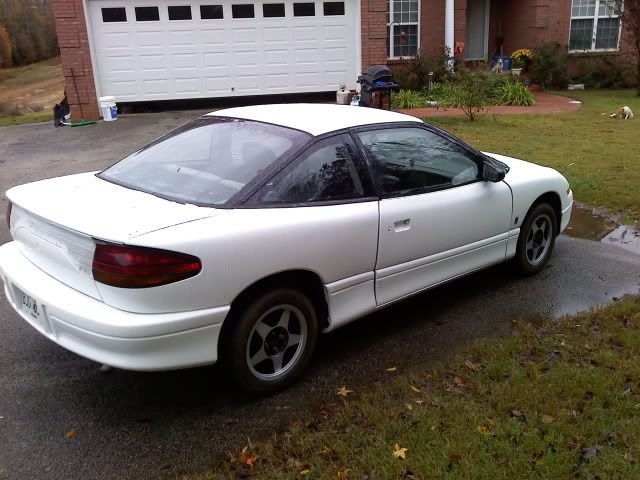 With it off: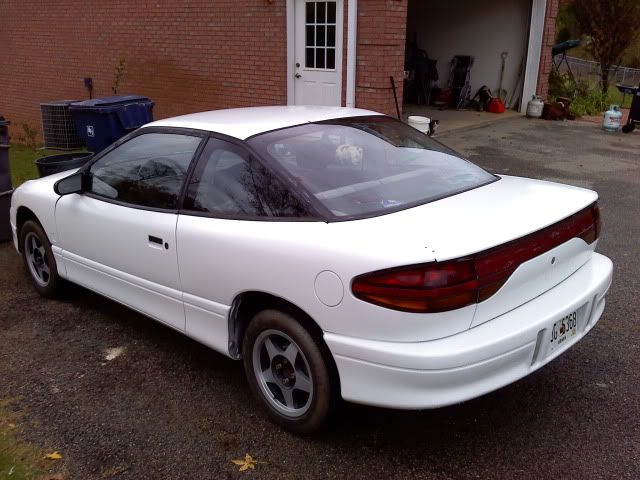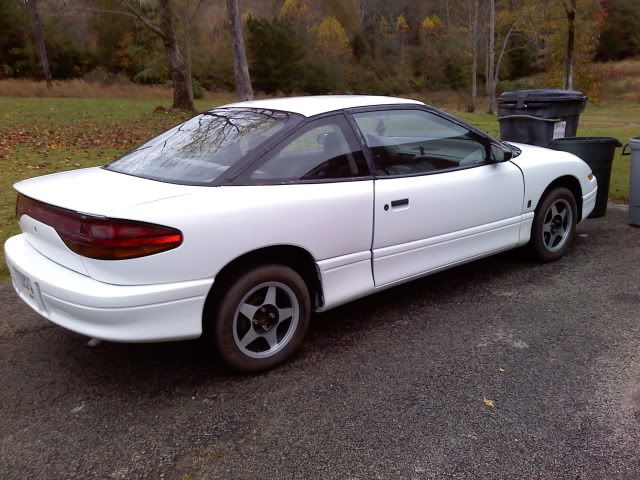 The rest of the pics from today: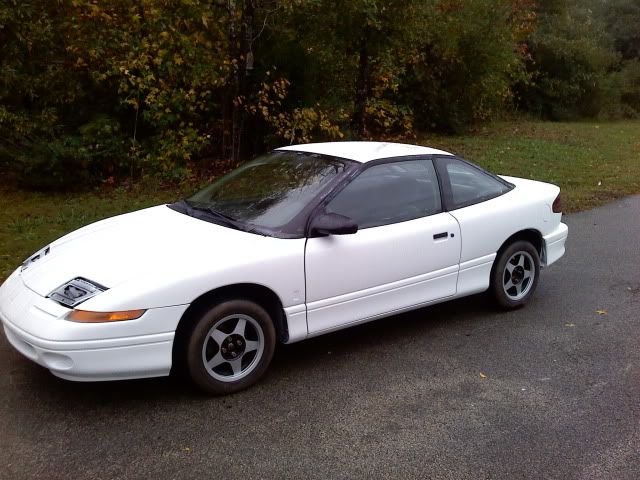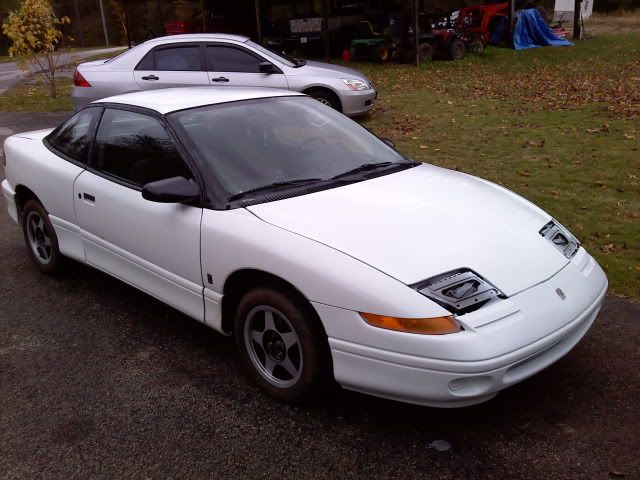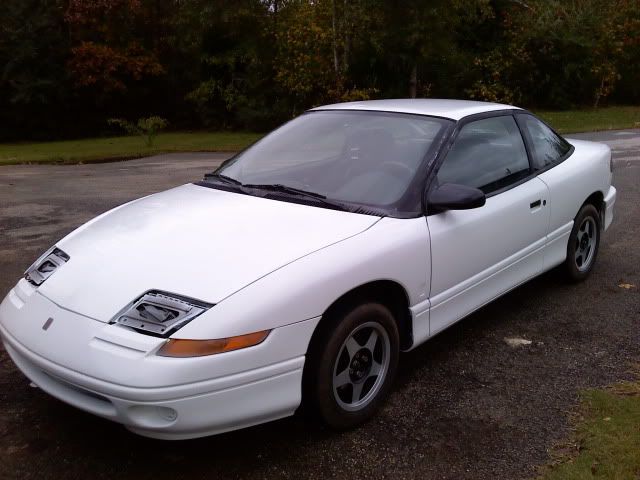 With the headlight covers and wing on: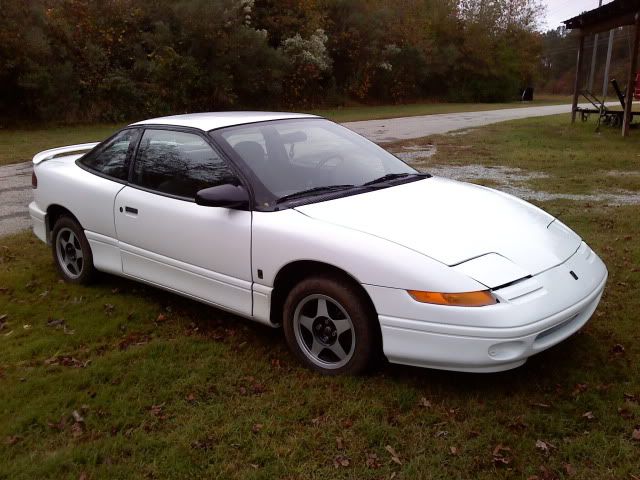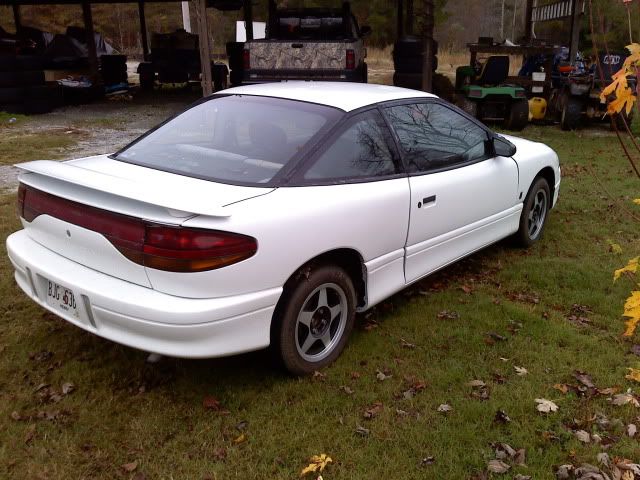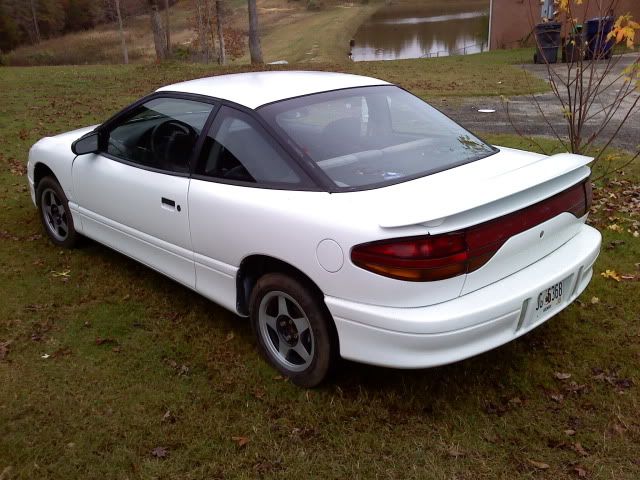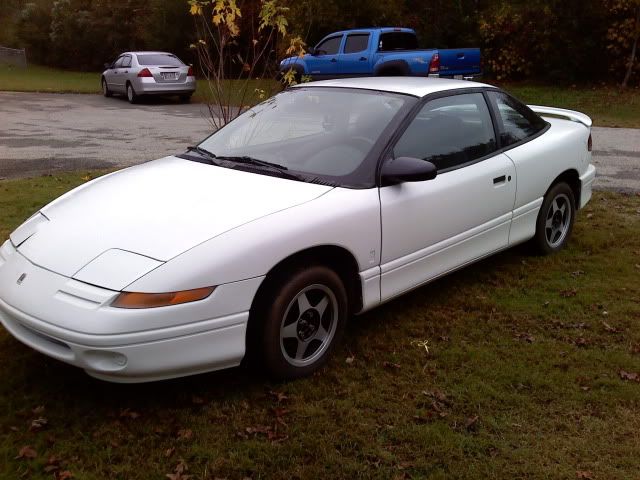 Put the sub in: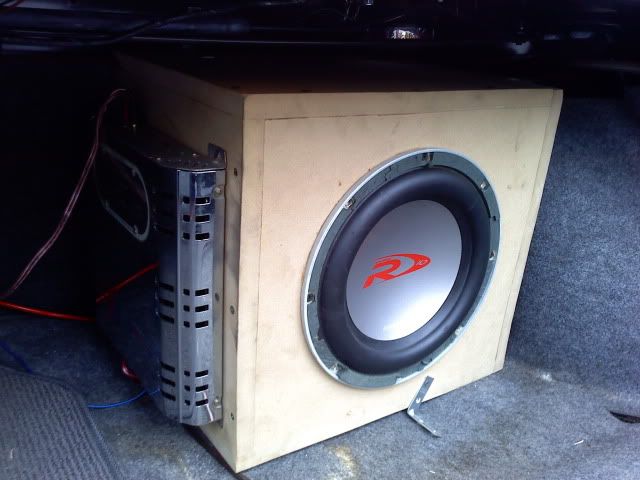 Tailight tint: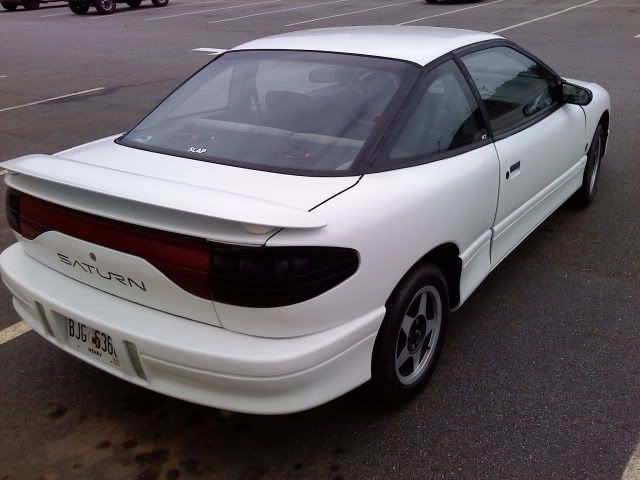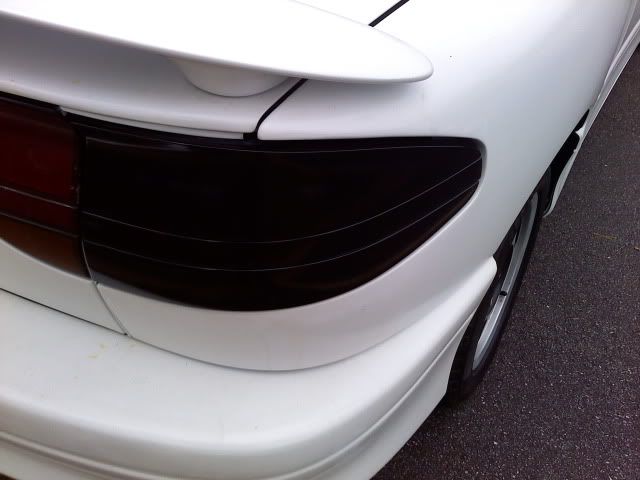 Reflector: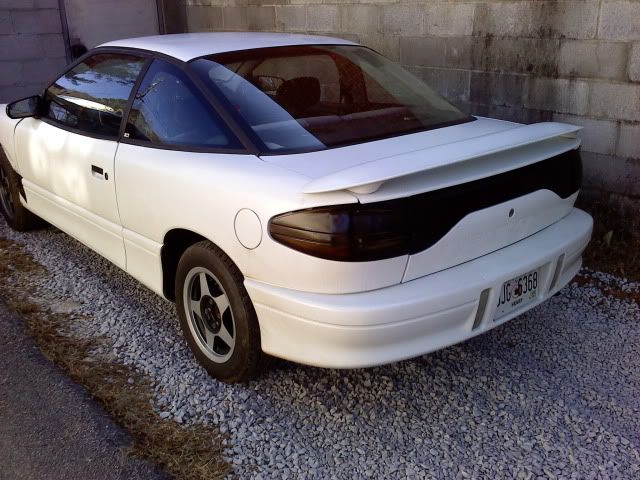 Gauges: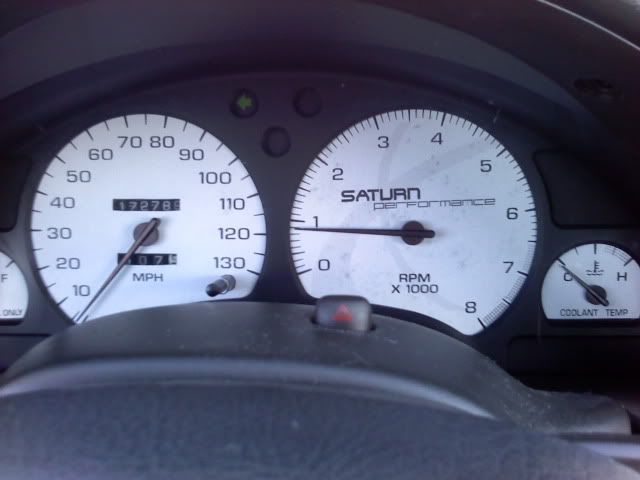 Goals:
Learn to drive a 5-speed (check)
Replace the passengers side fender (check)
Take off spoiler (would have to replace the whole trunk, scratch that)
Clean up interior
Clean up wheels (check)
Clean up engine bay (check)
Fix the passengers side window regulator (sort of check)
Repaint whole car white
Replace shifter cables (check)
Replace motor mount (check)
Tint tail lights and reflector
Tint corner lights
Replace drivers fender