this is my third saturn. previuos were 95 sc2(auto), 97 sl2(auto) and now this 97sl2 in a 5 speed. i bought it from a friend for a great price. initial plans were to strip it down sell some parts, throw the motor in my old 97 and make a few bucks. after drivin it for a few days it ran great, actually better than my old one and the 5 speed was WAY faster, so i decided to keep it. my friend thought it would be funny to cover the car in sunoco stickers, lol. here's the pics of the "rebuild"
how i bought it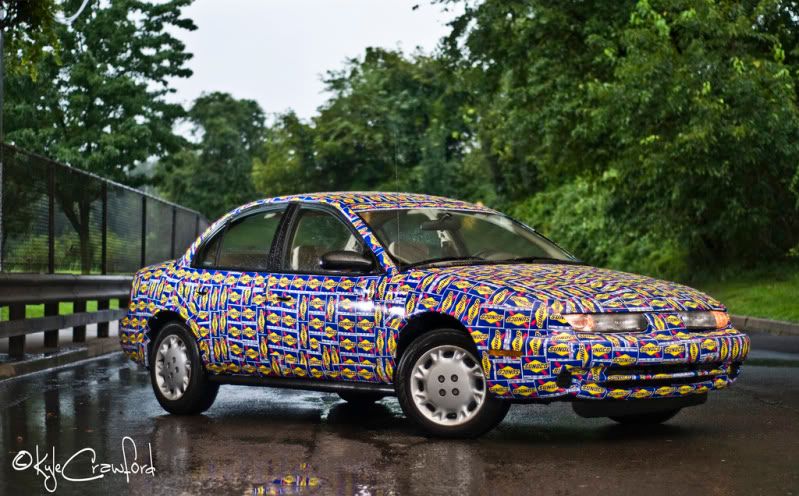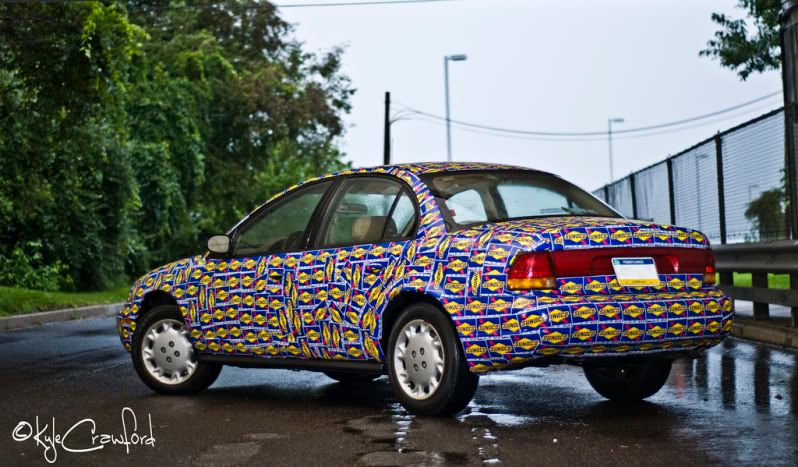 some pics of the sticker removal process, took about 12 hours to do it.....
oh look its green!!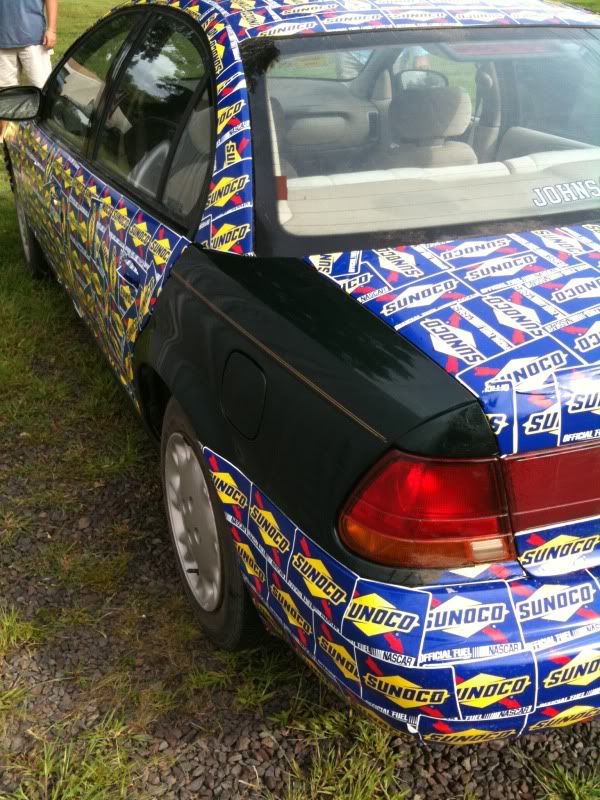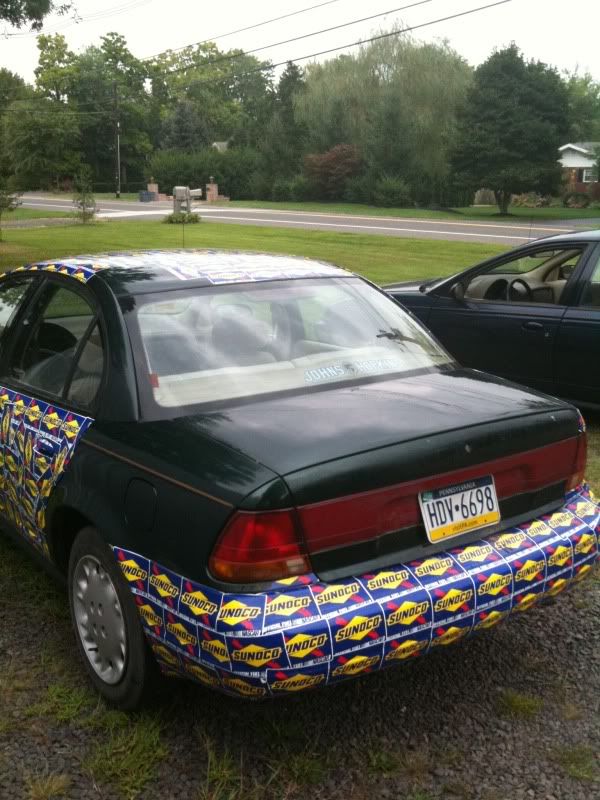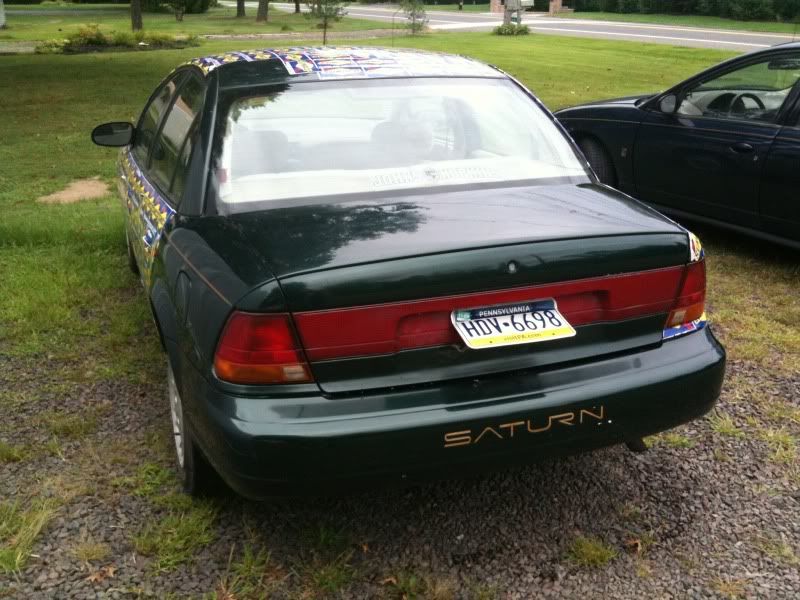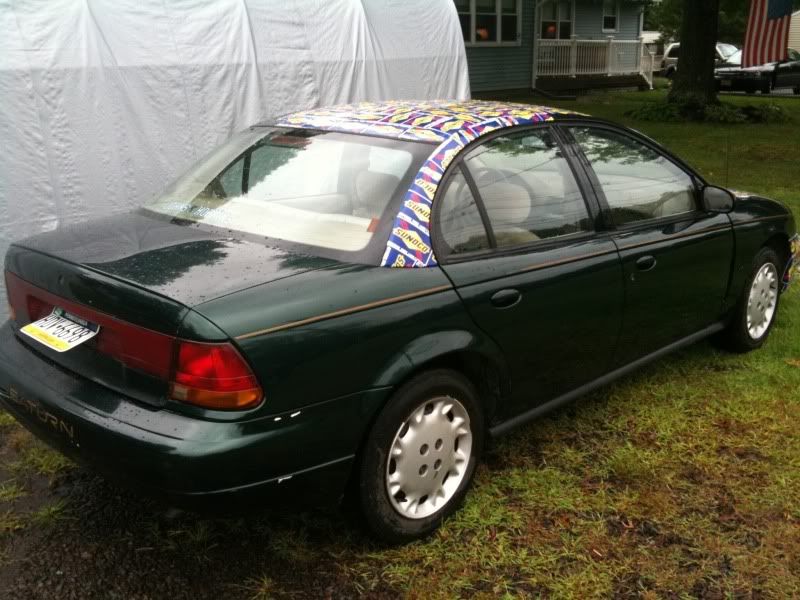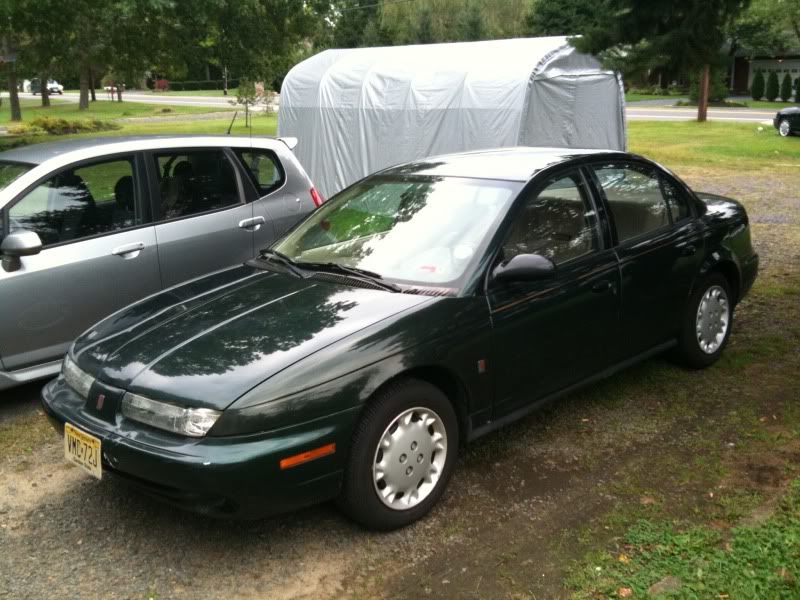 it needed a drivers fender and a hood, easily scored from the local yard....
the stock manifold was cracked so i picked up a 92 header and threw it on
out with the old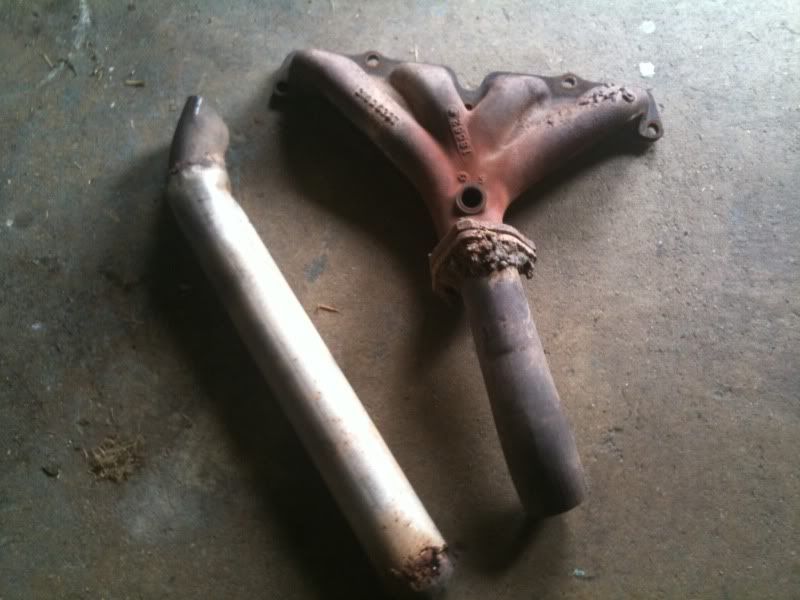 in with the new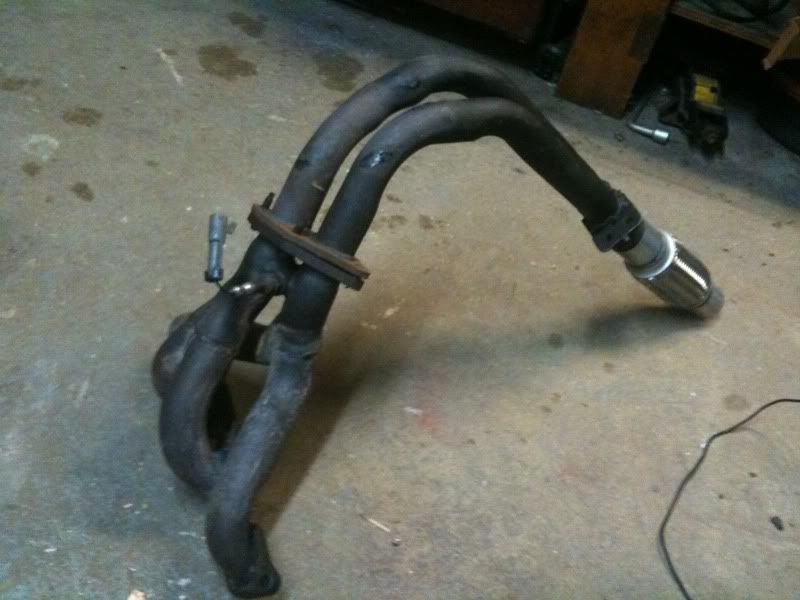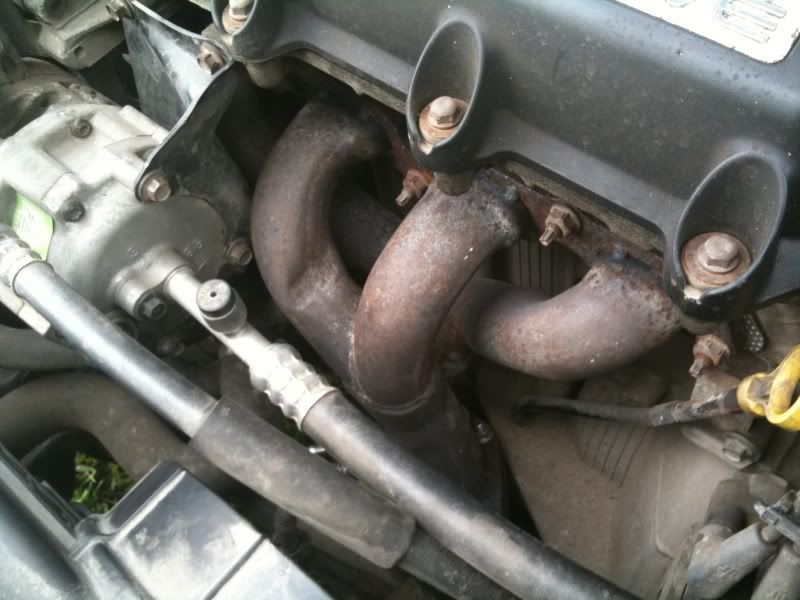 aso gutted the stock airbox and blocked off the silencer hole and threw in a k&n filter