Well Ive seen other brands posted in here so I figure I might as well make one for myself. Plus I know quite a few of you guys have jeeps so maybe itll be appreciated.
Well it first started in March/April when I sold my RL to a member of 6s. I needed a vehicle that would be decent in the winter and wasnt too expensive. I decided I wanted a jeep. I found one already done and it got sold out from under me so I found this one and bought it.
Its a 1998 Jeep Cherokee Sport. 165k Miles 4.0L auto.
The day I bought it I picked up a Rusty's Off Road 4.5'' Add-a-leaf lift kit, ROR Steering Stabilizer, 15x8 Cragar V5's, and 4 32x11.50r15 Dunlop Mud Rover tires.
Here she is the day of my lift install
Stock: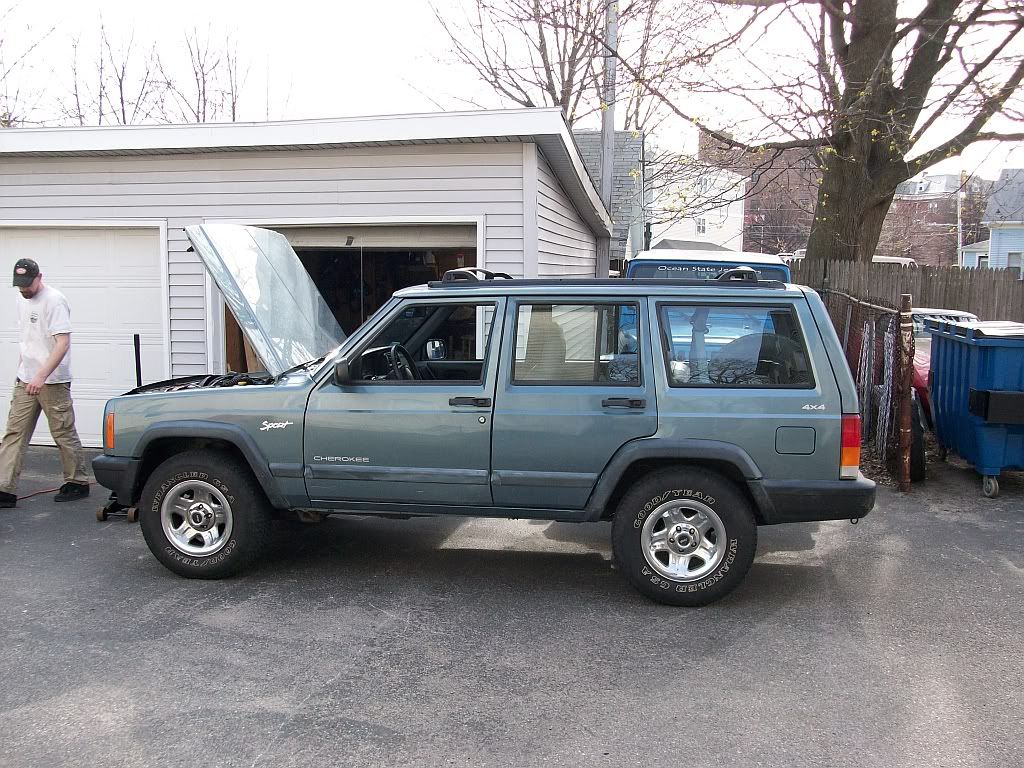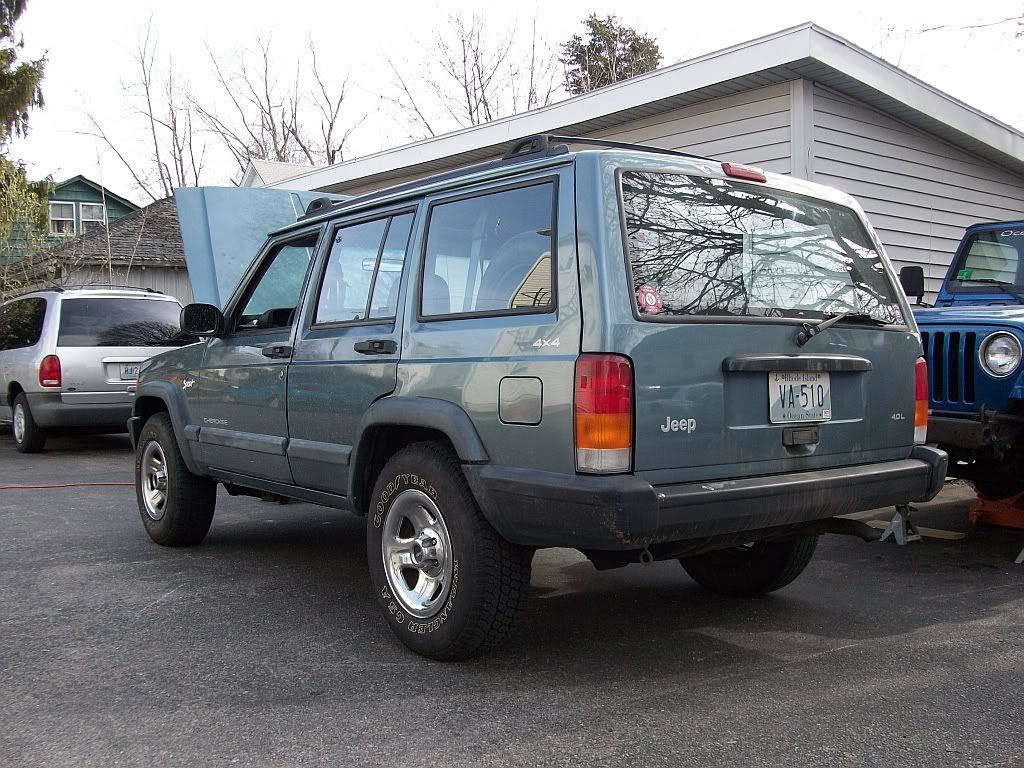 Mid-way through: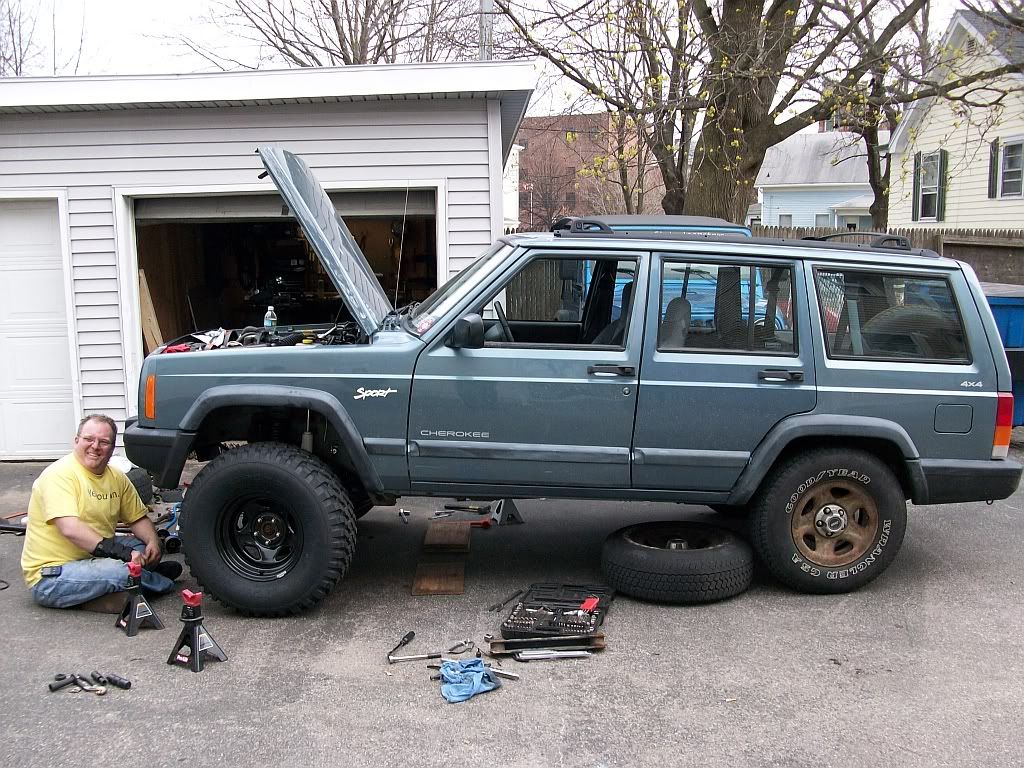 Finished:
Heres is a comparison pic(not a great one) of mine vs. a stocker at the stealership I bought mine from :
I drove it for a little while accumulating some money and parts. After my first wheeling trip I added a set of tow points in the front with d-rings from Hi Country Off Road and I bought a midland cb and a 5' firestik antenna.
After the first wheeling trip:
I then blew my radiator and replaced it with an aftermarket 3 core radiator a new 200* thermostat and since I was in there I put in a Hayden aftermarket transmission cooler.
I had to replace the original trac bar that came with the lift kit due to the tie rod breaking on it 3 weeks in. I replaced it with a HD adjustable one from ROR.
I then decided I wanted a couple more visual mods and went to good ol egay and bought some clear corner/markers and Autopal H4 conversion headlamps.
While I was in there I had a brand new set of red LED lights and strobes and put those in.
Before: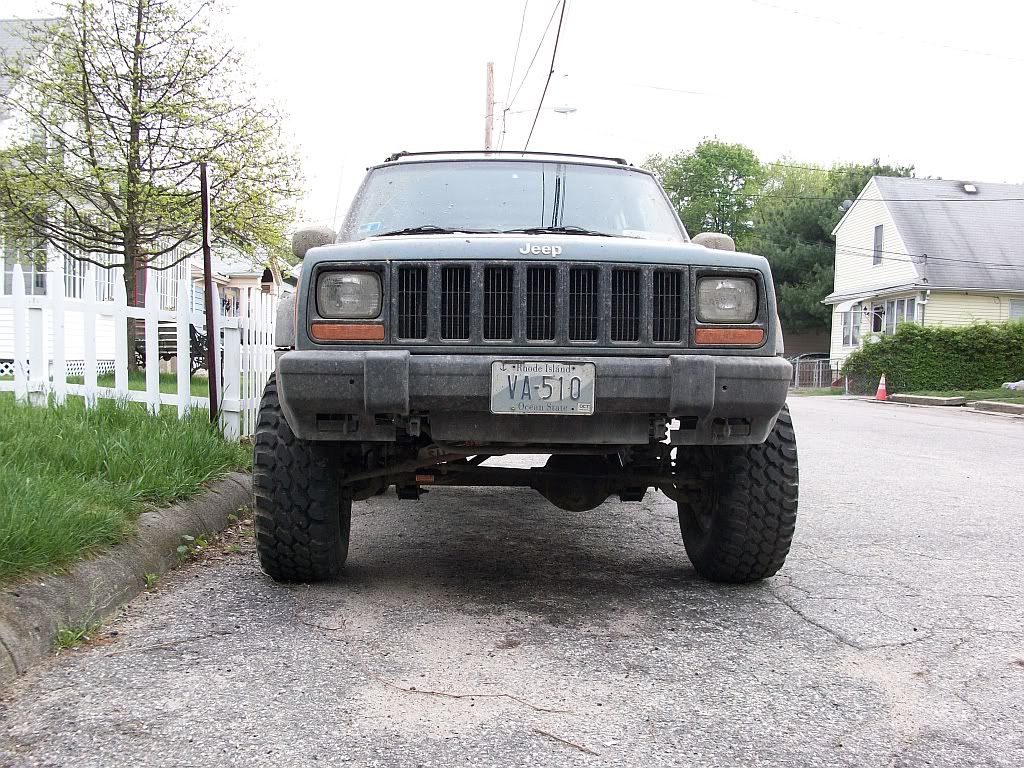 After: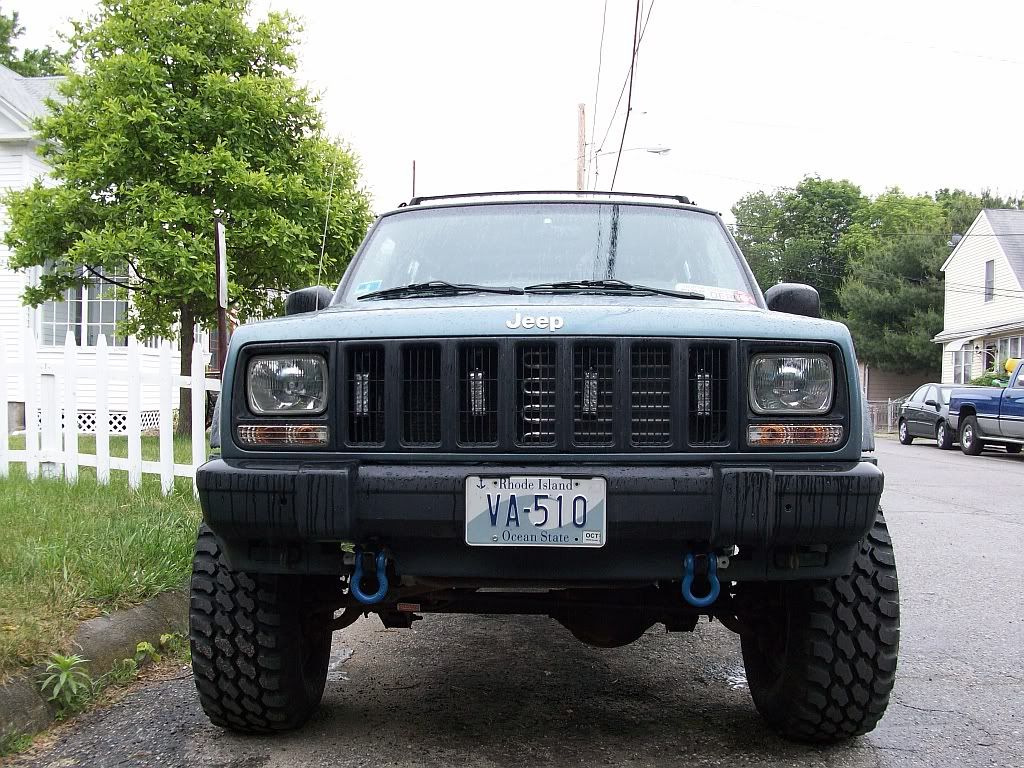 Video of lights(horrible quality but it does the job)
http://www.youtube.com/watch?v=vmLLm030ax4