well i've had this '52 MG TD sitting in my garage since my 13th birthday, i've never seen it run in my lifetime, but my grandfather ( who gave it to me) swears it has his DD back in the early 90s.
this is what i saw first thing in the morning: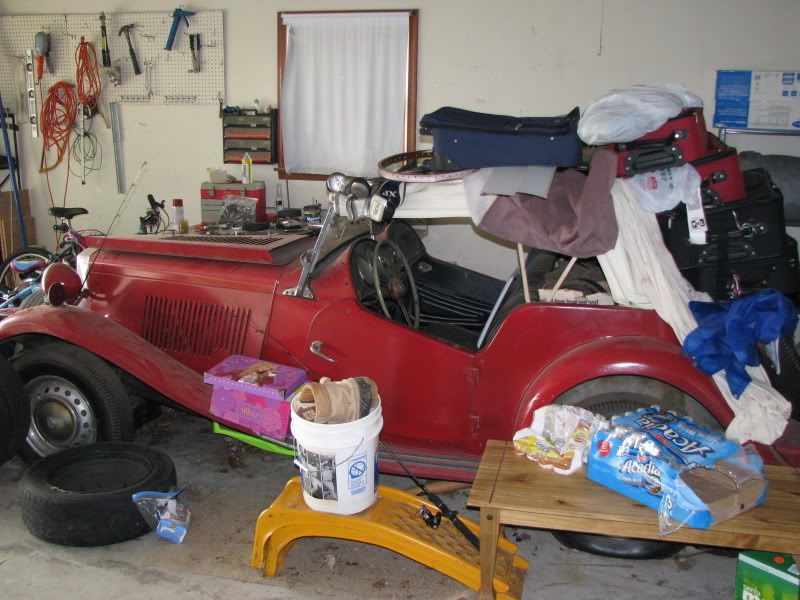 so i decided to clean her off, since my grandfather too so much pride in his cars, and it seemed like a shame to have years of crap on top of it, and leaves underneath it.
and here is a few engine shots: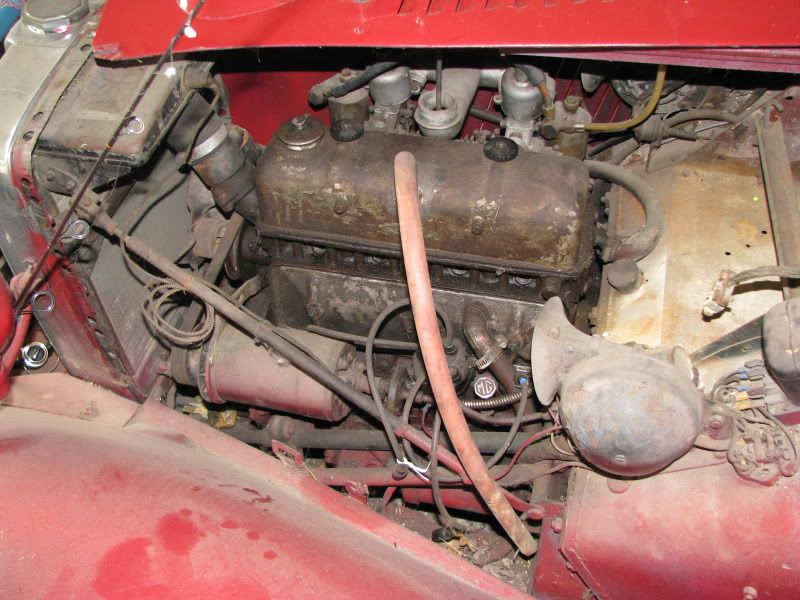 its missing a battery, but the terminals are reversed, so i had a hard time finding one locally. and i have no clue where that red hose is supposed to go, its just hanging out there.
and here is the other side, shes missing an air filter, and i'm kinda nervous about taking those british carbs apart, i've heard they're bitches.
the only other issue i'm worried about is that the wiring under the dash is everywhere, only god knows what works and what doesnt... this pic doesnt do it justice. you can also see the car's original color though, after a bit of research, i found the car should have been green, and it looks like it was, someone just decided to paint it (poorly i might add)
and just a quick comparison, i cleaned the right side up a little, she still has some shine left in her when compared to the left.
next paycheck i'll be (hopefully) getting a new battery, as well as new plugs