2002 Suzuki Bandit 1200s
Yes it is a bike, can't we be different once and awhile? [img]{SMILIES_PATH}/wink.gif[/img]
Q&A link
Build began March 25, 2007 and will be a continuous project.
The bike was originally bought as a salvage bike, been dropped hard. My main goal was to get the bike back to legal state and ride for a season. Now with winter set in, the projects have begun for next season.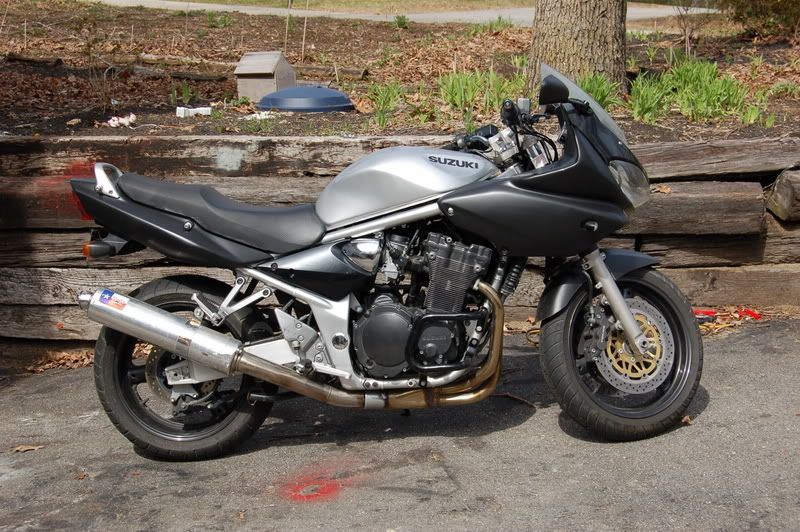 The mods I have currently;
D&D Bolt on muffler
Clear Alternatives Integrated Tail Light
1" Lowering Links (may be switching back to the 2")
LED Cat Eye Front Blinkers
-1 Tooth AFAM Front Sprocket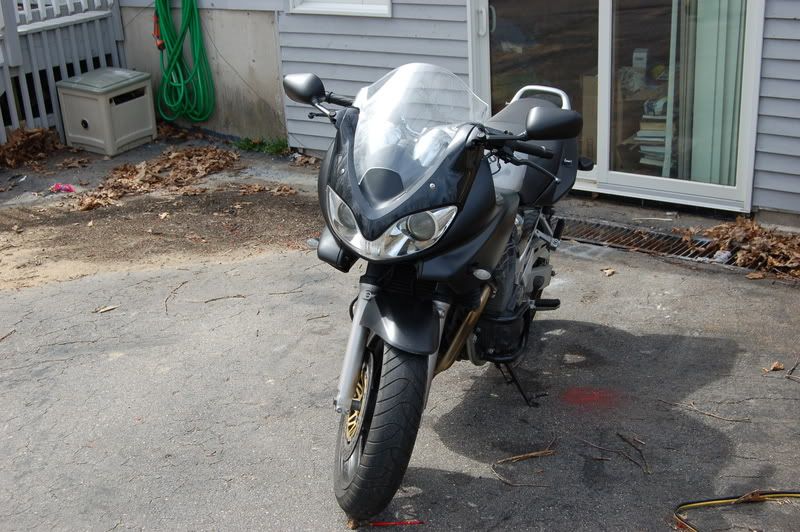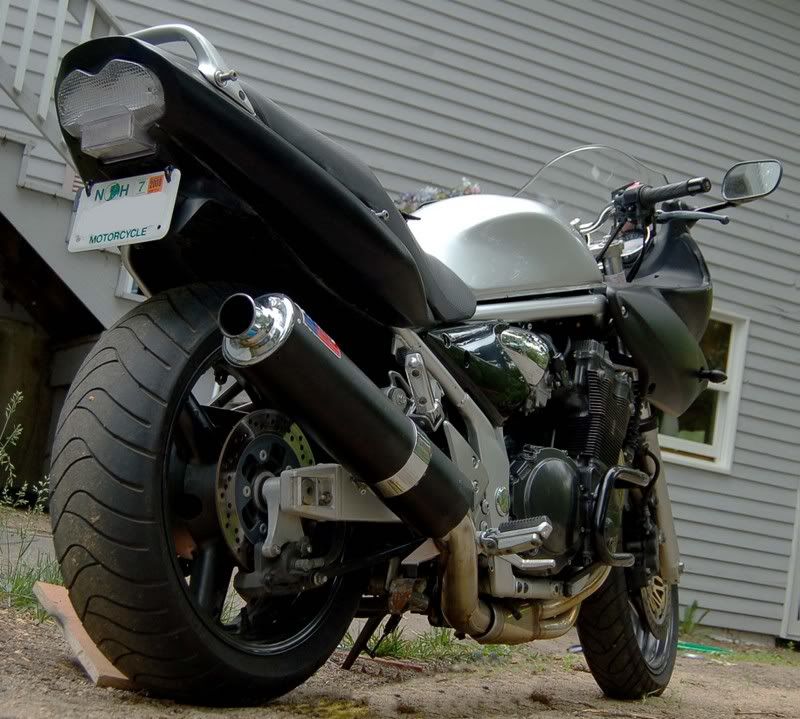 On The Agenda;
Aztec8 7" Single Headlight (powdercoated black)
Metallic Blue Paint (tail plastic, gas tank, front fender and misc. accent pieces)
Bar End Mirrors (powder coated black)
Holeshot Performance Stage 1 Jet Kit w/5* Timing Advancer
Carb Sync
TPS Recalibration (improves throttle response, yes its carburated but still it has a tps)
Misc parts polishing
GSXR1000 Rear Swing Arm (in planning to see whats required for the swap)
Long Term Plans;
GSXR1000 (05+) Inverted Fork Swap
Custom Dual Exhaust w/D&D or Yosimura Cans
GSXR1100 Cams
Stage2 jet kit w/airbox delete
Hayabusa Rear shock Coversion
Belly Pan
Rear tire hugger
Either Powdercoated or Polished Rims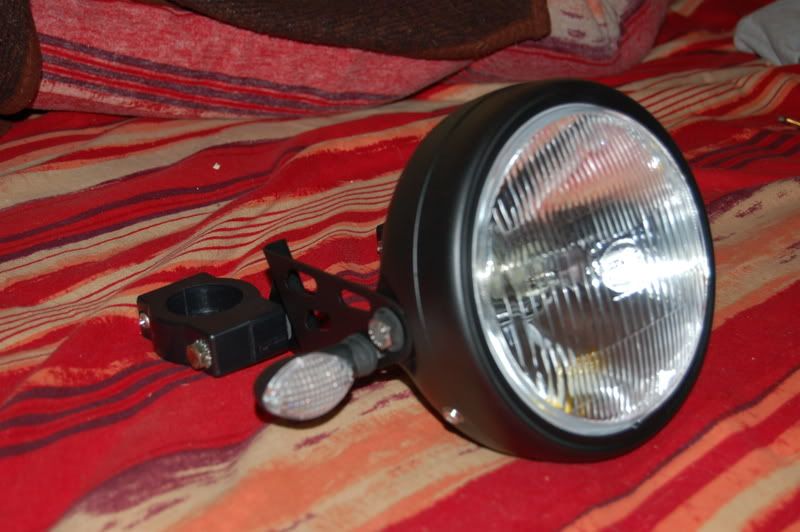 Aztec8 Headlight
Some teardown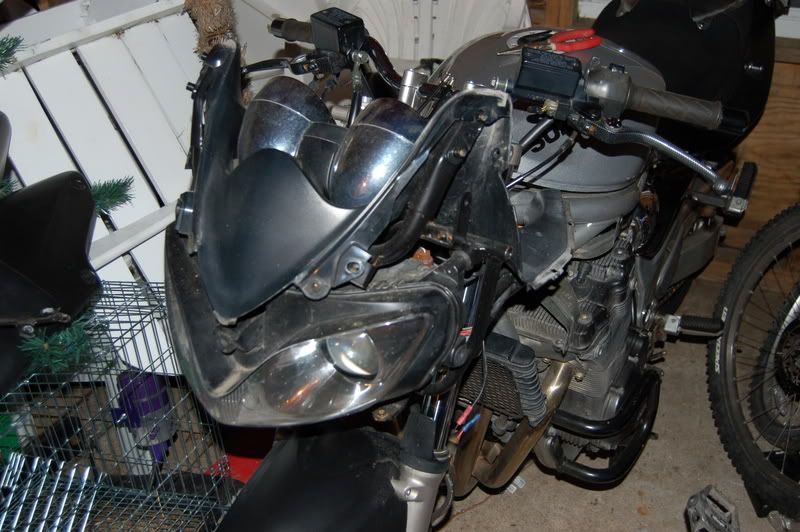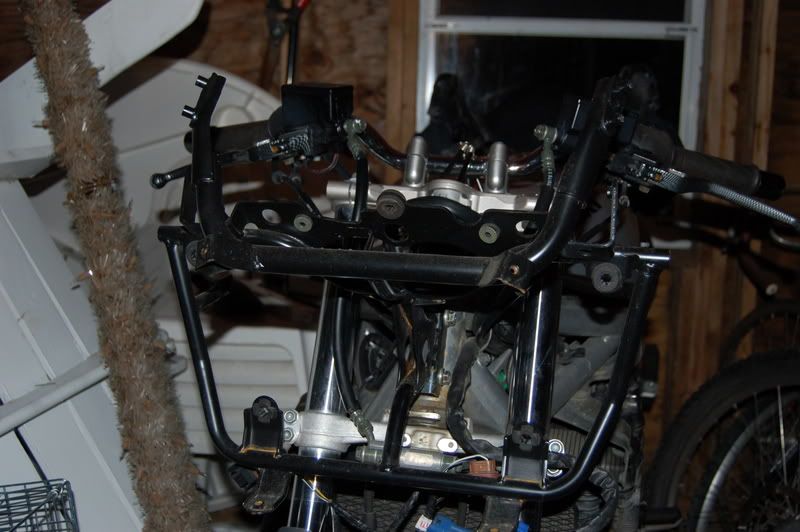 More photos to come, its only about 4 degrees out right now so its tough to work on it.