Trying to get these done for a show in two weeks, of all the builds on this truck, this one has surprisingly been a PITA. I wanted soemthing, differerent and beastly looking.
How the beefy FOA (First Over All) shocks/reservoirs come with ugly, thick black hoses and 90 degree elbows
Ordered custom made to length braided hose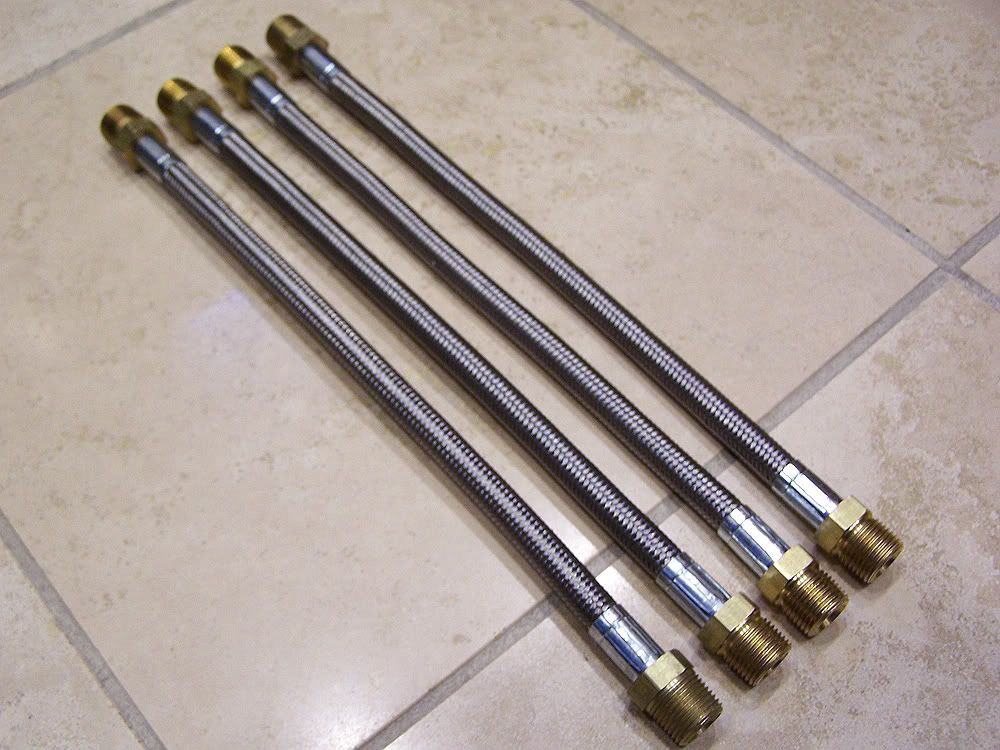 Installed
1 Hoop nearly complete (crappy cell phone pics)
Installed for fitment, drove around, made the truck flex, no issues at all. Hoops themselves proved to be strong as hell too.
Now it's onto the other side, all the pieces are already cut, bent and ready.
For powdercoat, leaning towards that Silver Vein I used on the various Saturn parts for the tube, I just dig that color.