98 Saturn SL2
use - weekend driver / drag car
goal - piss people off
----------------------------------------------------------------------------------------------------------------------------------------------------------------------------
As most do, I got my turbo first. After doing a little searching, and some advice from my friends, I got the Precision SC6152E.
It came kind of rusty on the turbine side, and the compressor lacked that certain something, so I took it apart to polish the compressor....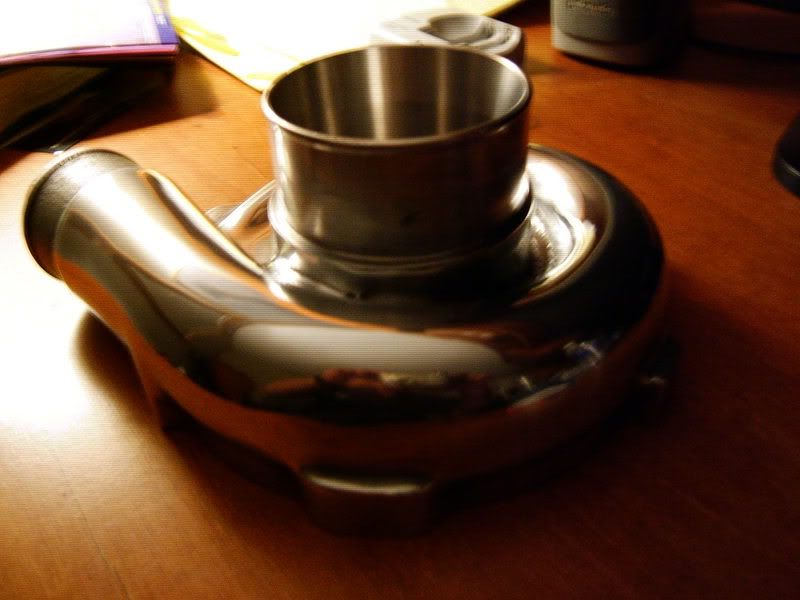 While I had it apart, I also wanted to coat the turbine side with something that would help to keep the heat in, and make it look better. I have an account with Techline Coatings, and picked up their Turbo-X coat. It's made specifically for turbine housings. It looks pretty good now.