I have been looking for a wagon for a while now and just found one on craigslist. I called and talked to the owner and decided it was worth looking at. 236k on the clock with a very complete maintenance history. The car sat for about 2 years and I was told it didn't run and needed a bunch of work. They where asking $700 for it and I thought it was worth $400 so after some negotiating I picked it up for $450. I got it home charged the battery and it started rate up.
This is how it looked when I got it home.
It needed tires so I checked craigslist and found these rims and new tires for $450, sweet.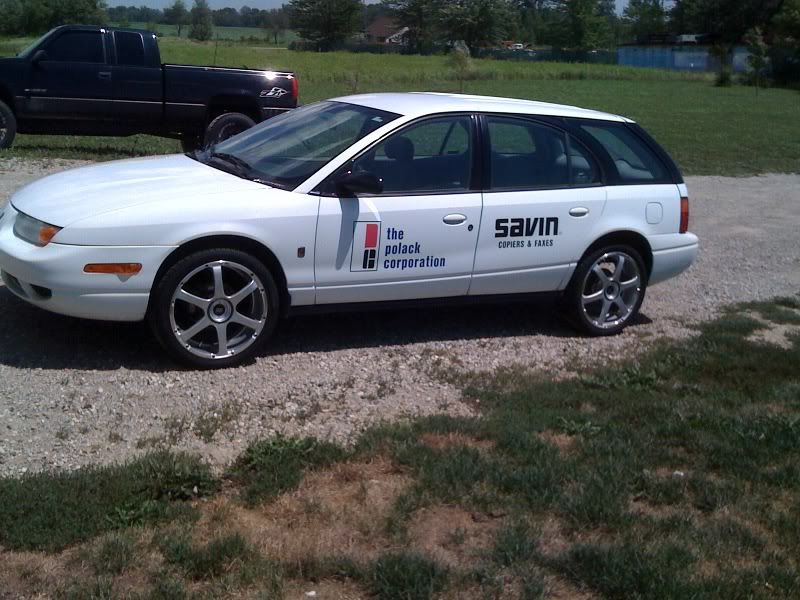 A little heat gun action to take the stickers off and voila, a new daily driver for under a g.
I planned on changing the engine with another I have sitting around, but this one seems to run quite well. Some plans for this car include.
`tint the windows 20% all the way around
`some kind of intake
`header and cat delete
`trailer hitch
`twin intake cams ( if the motor comes apart)
`remote start
`fix a/c
`