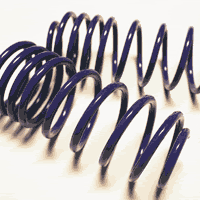 Sprint 2.0 and Sprint Extremes
for
$215 shipped per set
Forms of payment accepted are PayPal and US Postal Service money orders. Local payment and delivery is also available. NO CHECKS, NO EXCEPTIONS! You can contact me here, on AIM at: GyrlSpeed or by email at:
[email protected]
(which is also my PayPal address). Please make sure to say if you want the 2.0 or Extremes.
Cliffs: Sprint 2.0 and Extremes for $215 shipped...buy now!