After quite a bit of questions about this, there are a few options for Satbaru coilovers from Raceland:
Standard coilovers:
http://raceland.com/coilovers/subaru...coilovers.html
Front – 450 lbs/inch
Rear – 280 lbs/inch
Ultimo coilovers:
http://raceland.com/coilovers/subaru...coilovers.html
Front – 505 lbs/inch
Rear – 315 lbs/inch
Adjustable Damping coilovers:
http://raceland.com/coilovers/subaru...2002-2007.html
Front – 505 lbs/inch
Rear – 315 lbs/inch
If you order from Raceland those are the options to pick from.
If you order from any other vendor you need to order 2002-2007 Wrx coilovers, GD body style.
Modifications are as follow:
Lower spindle hole needs to be slotted .25" (1/4 of an inch) up.
The front tophats need to be redrilled and cut, look at the pictures for reference.
The rear tophats fit surprisingly well, the holes in the body need to be slotted outwards and it will bolt up.
Hmm, what could this be?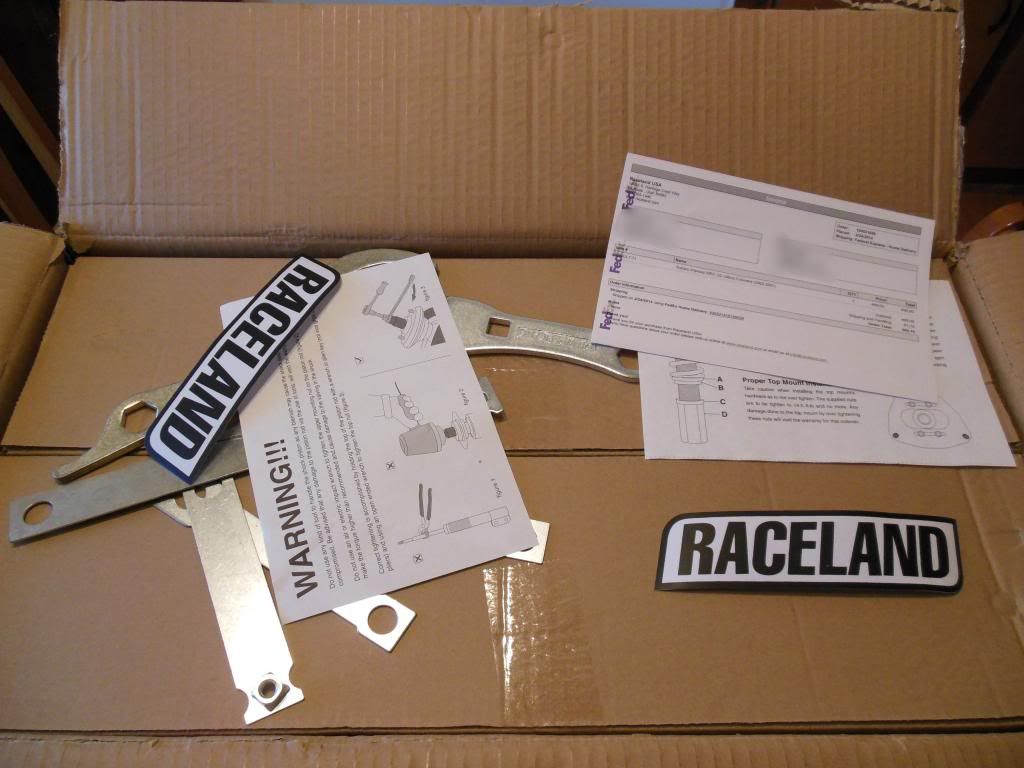 Oh, I think I know!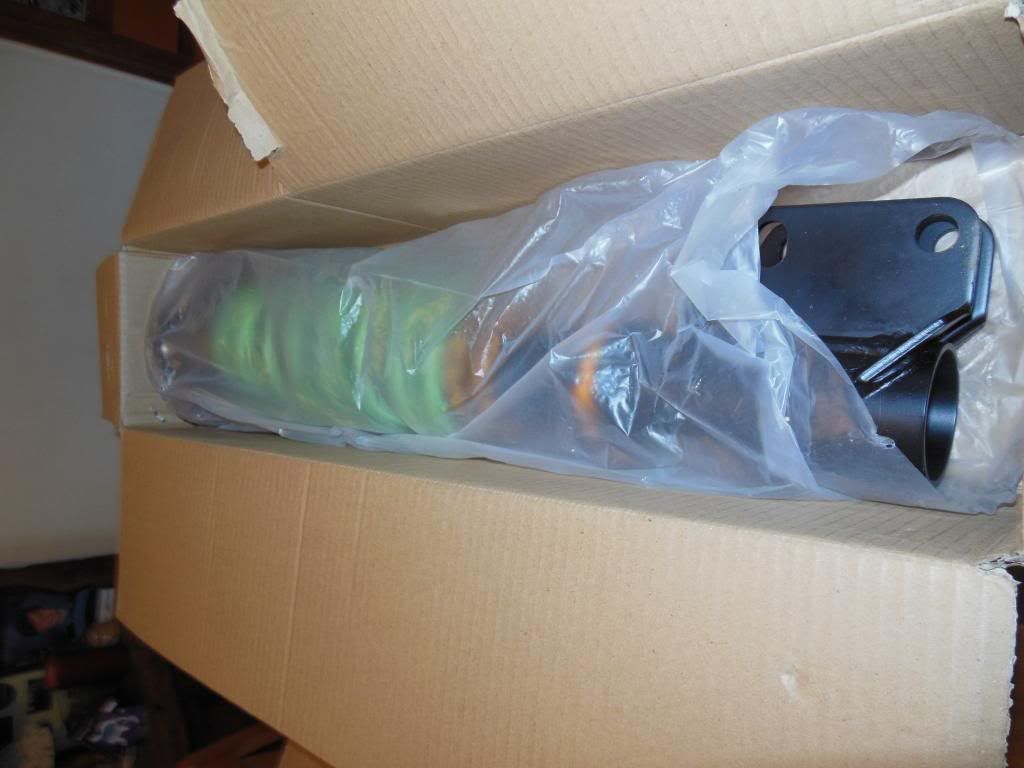 I was right!!!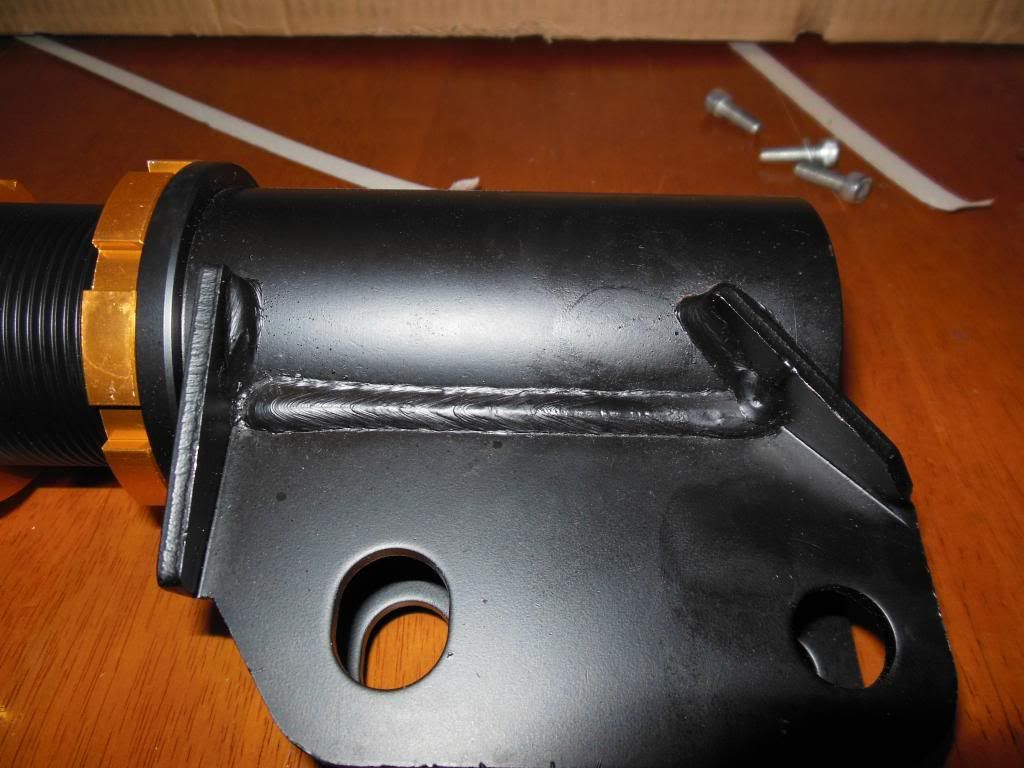 Good looking welds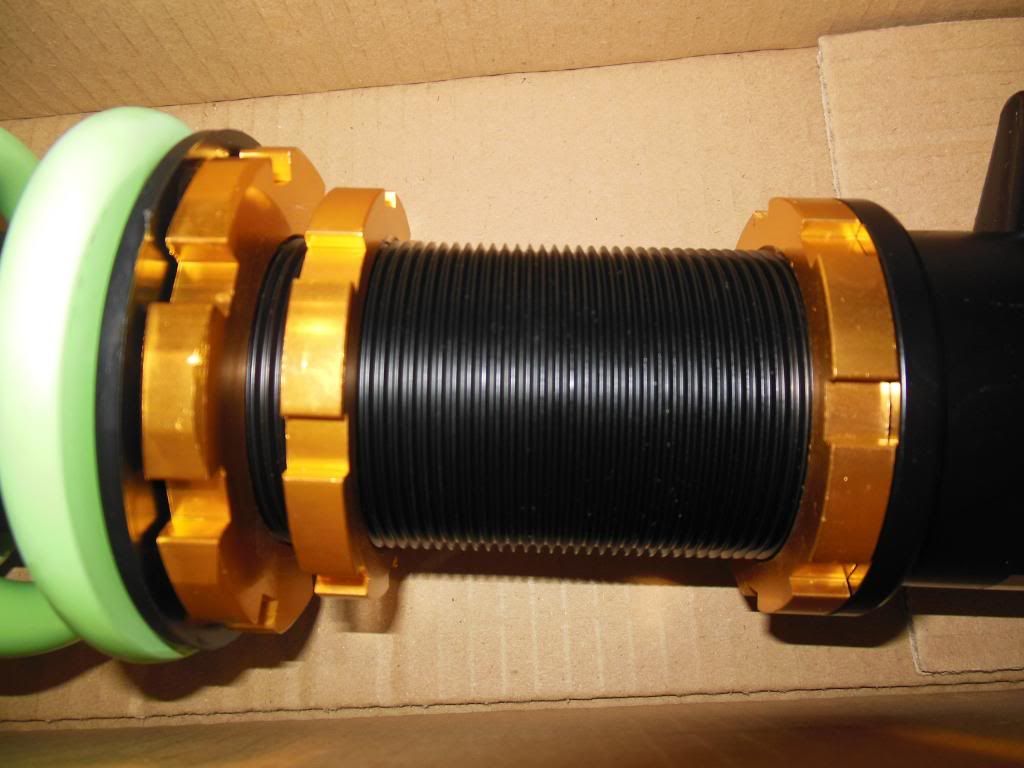 Threads are machined nice too.
Bolts had rattled loose during shipping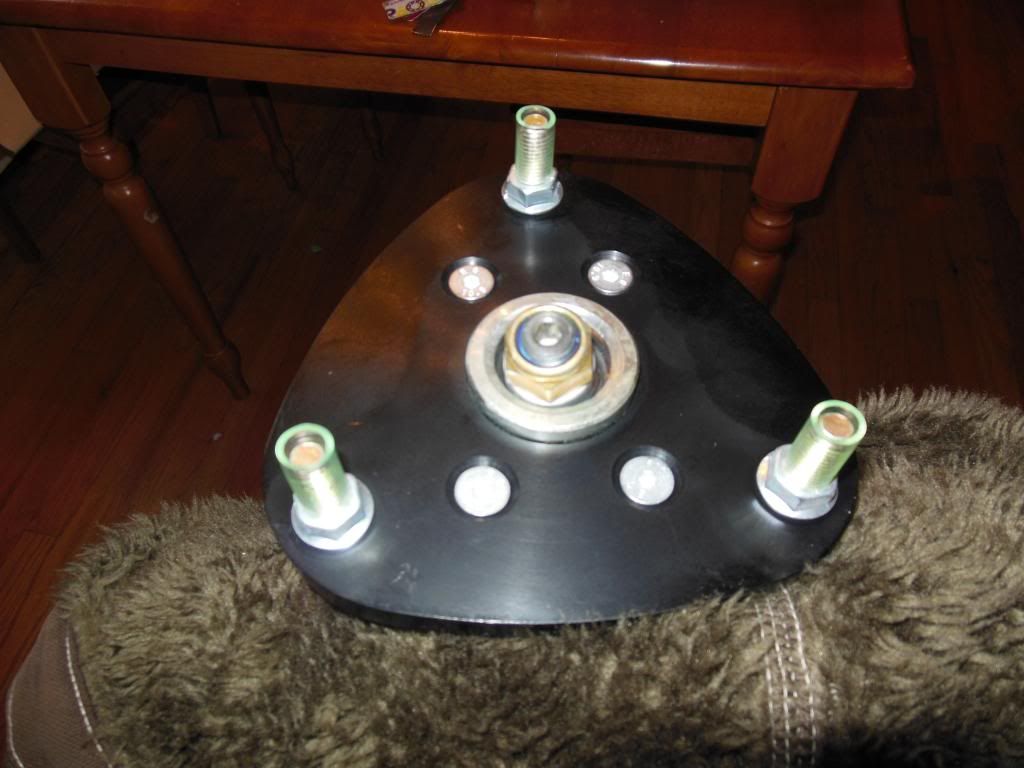 Rear top mount
The pillow ball mounts.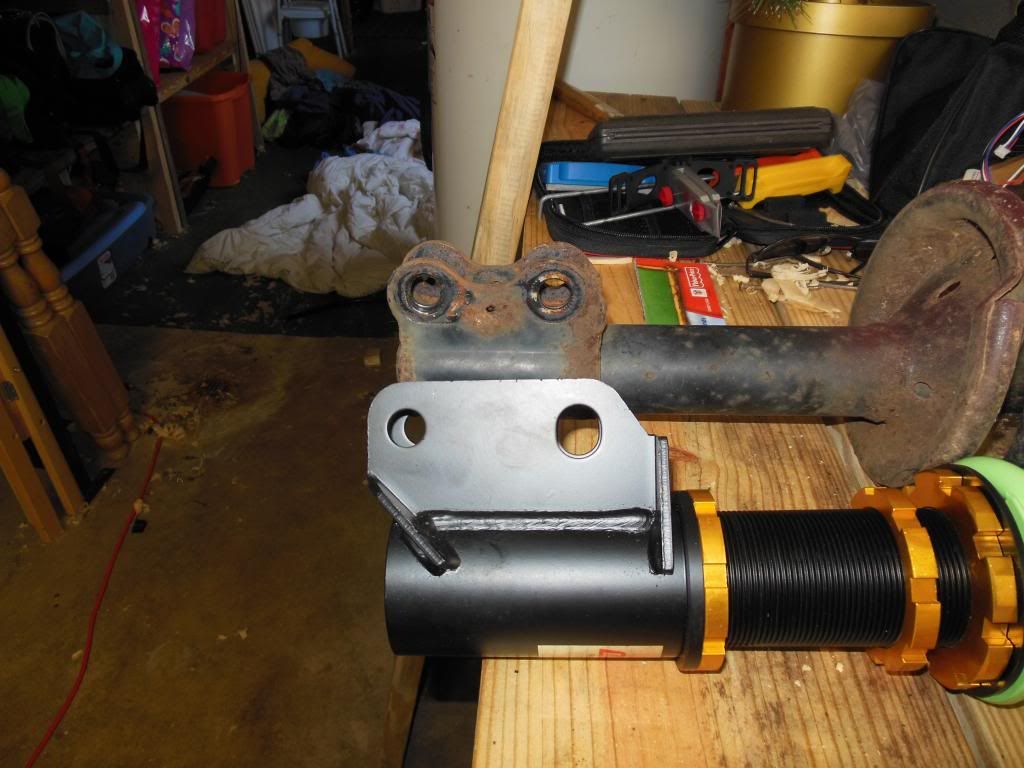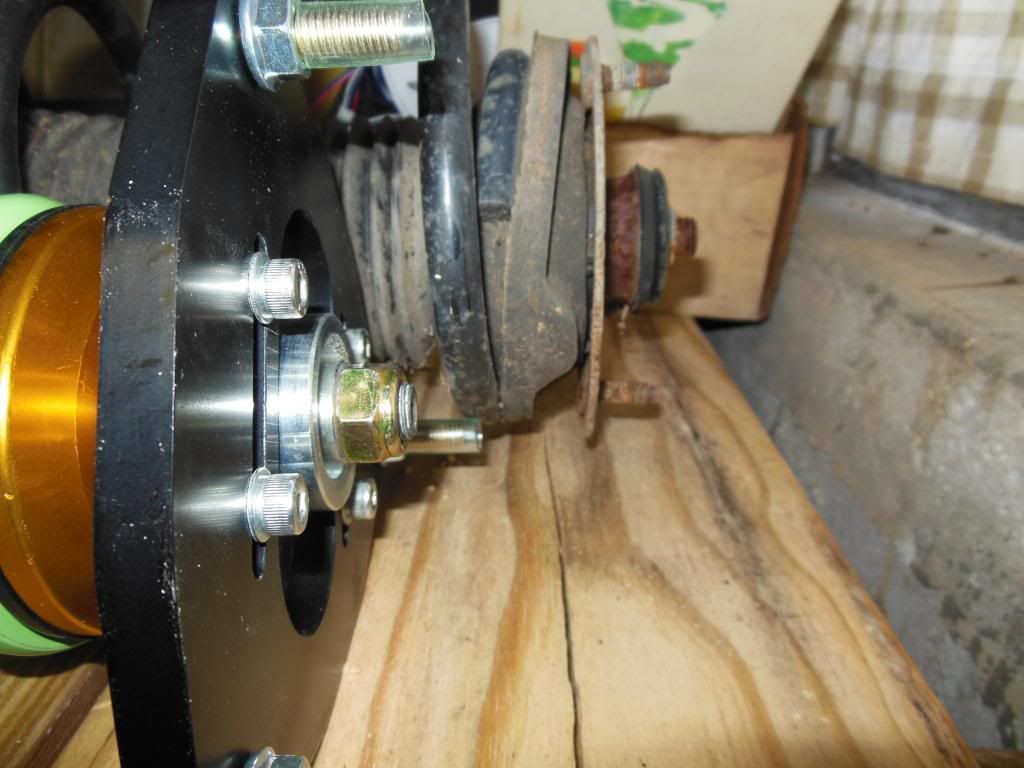 Stock front comparison, the raceland all the way extended still ends up with a 2" drop compared to stock.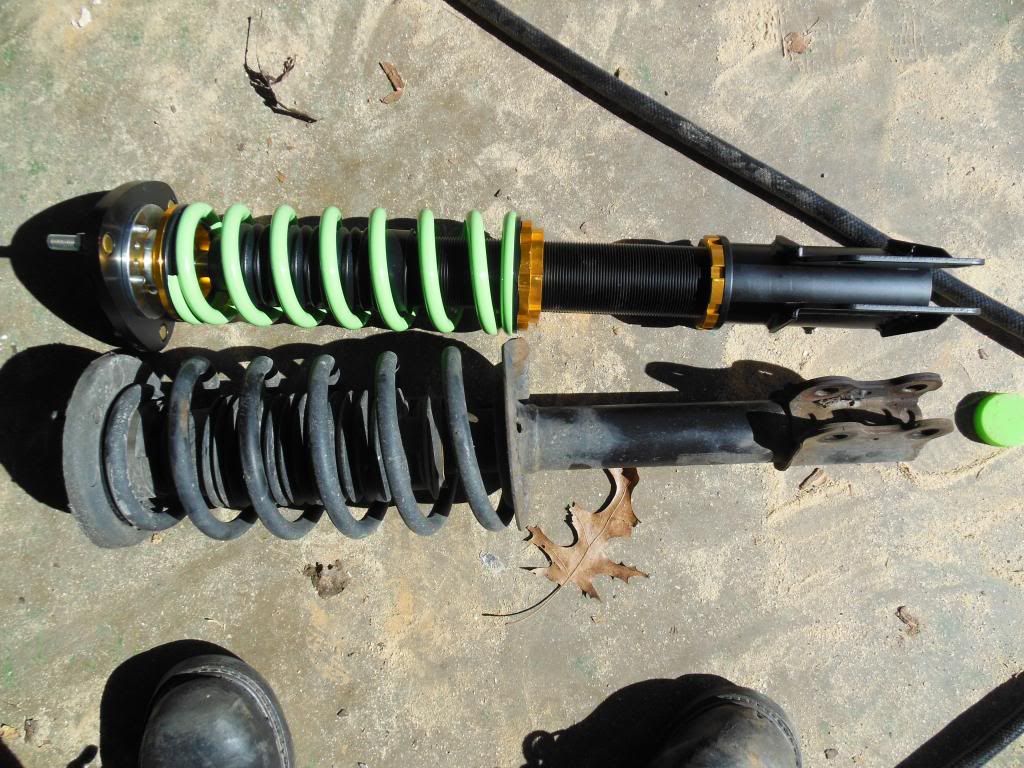 Rear comparison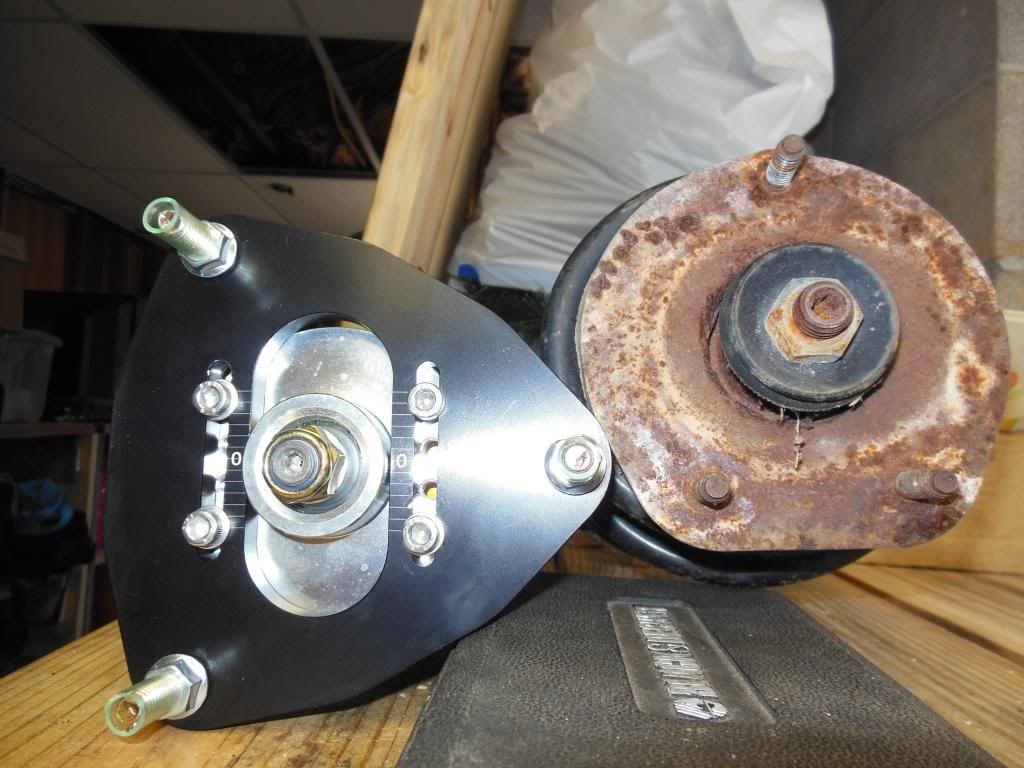 The top hat will require some modification. I am torn between getting a new top mounting plate made, or trying to use my stock rubber bushed tophats.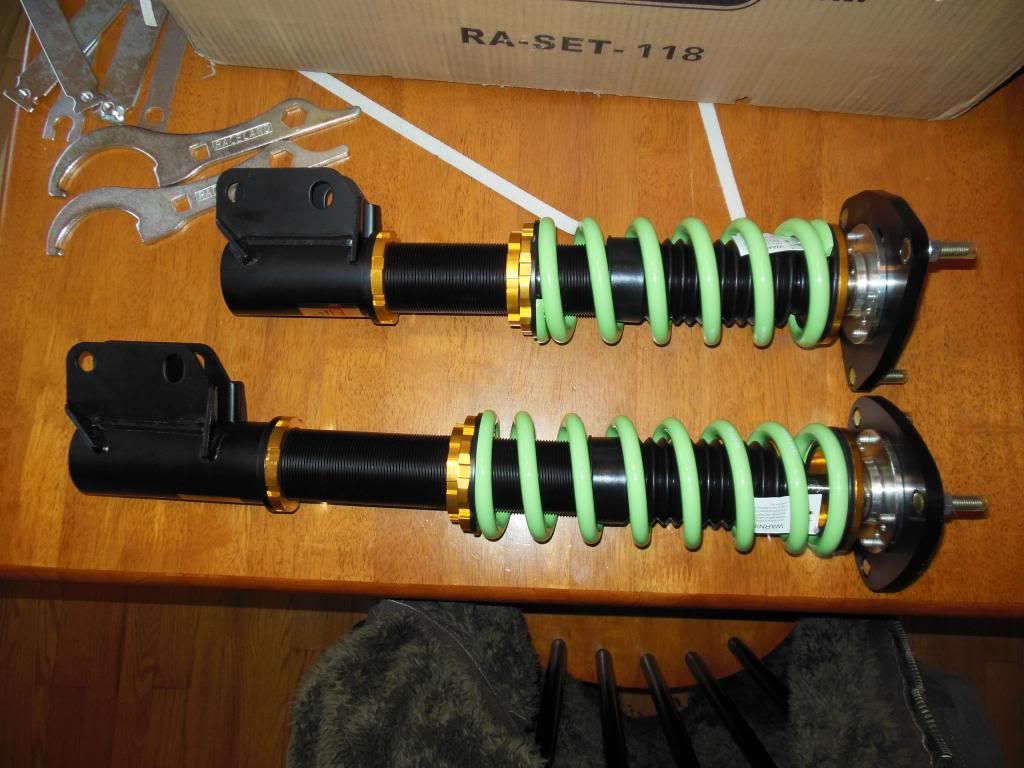 Front and rear, as extended as I would feel comfortable to run.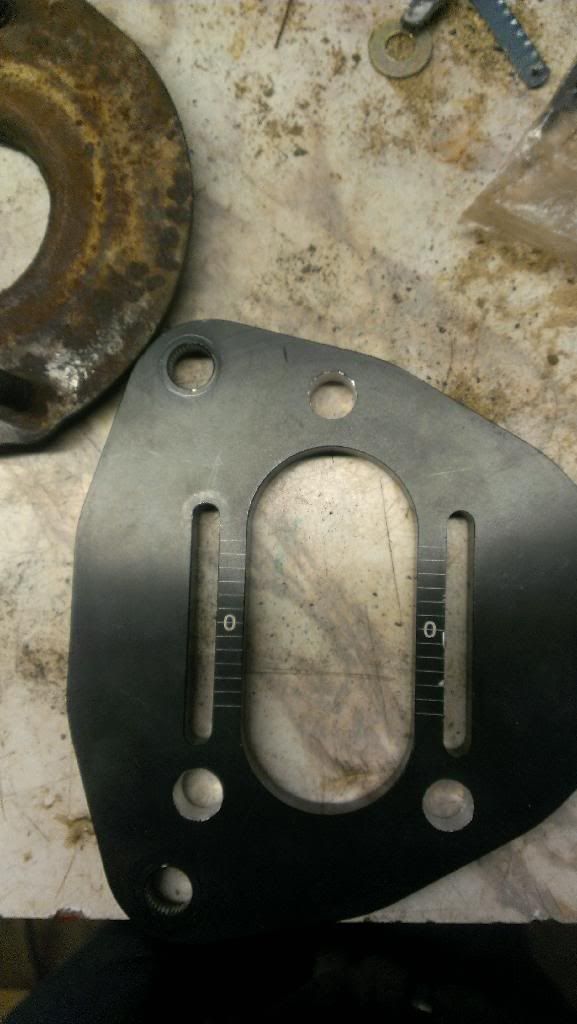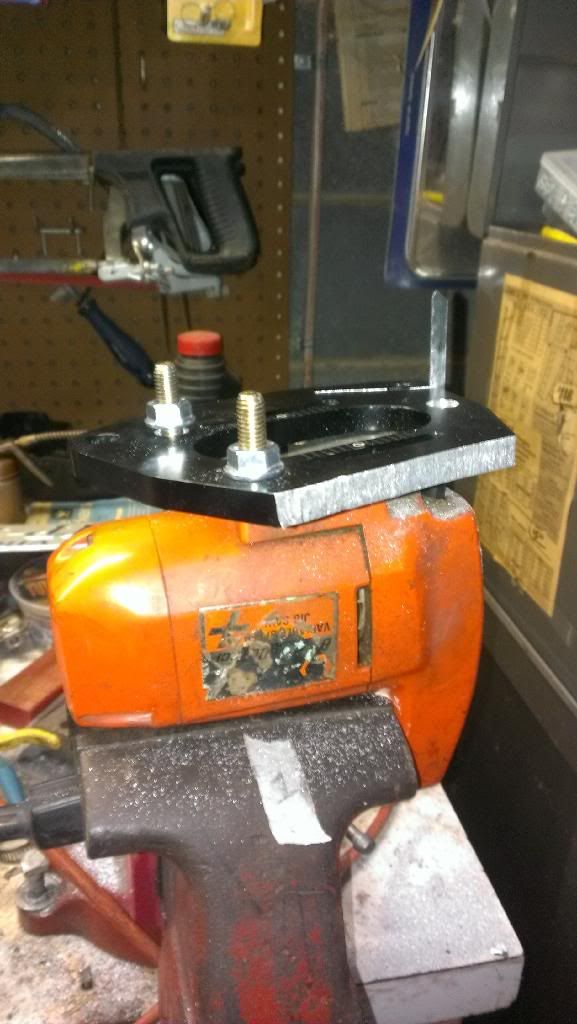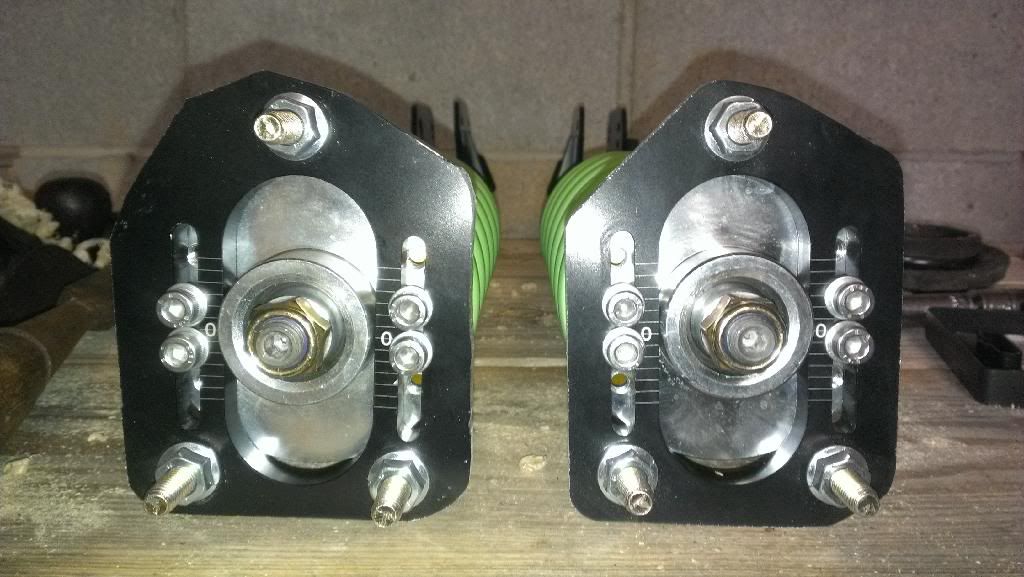 Top plate mods for the front.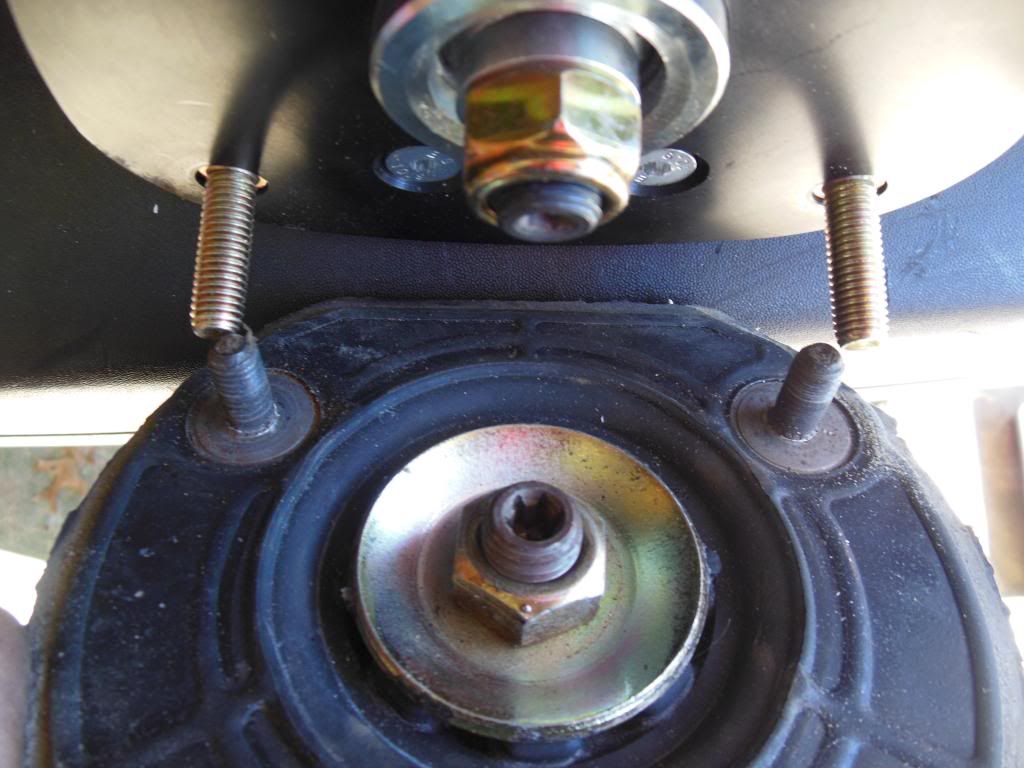 Rear Raceland top plate vs. Stock tophat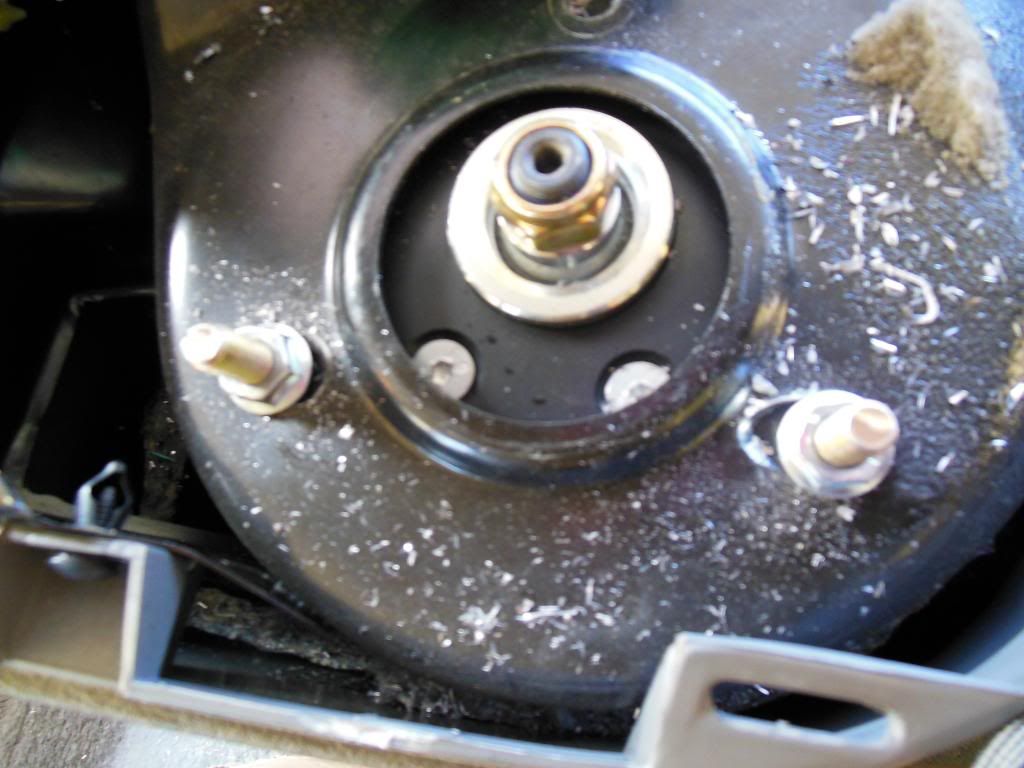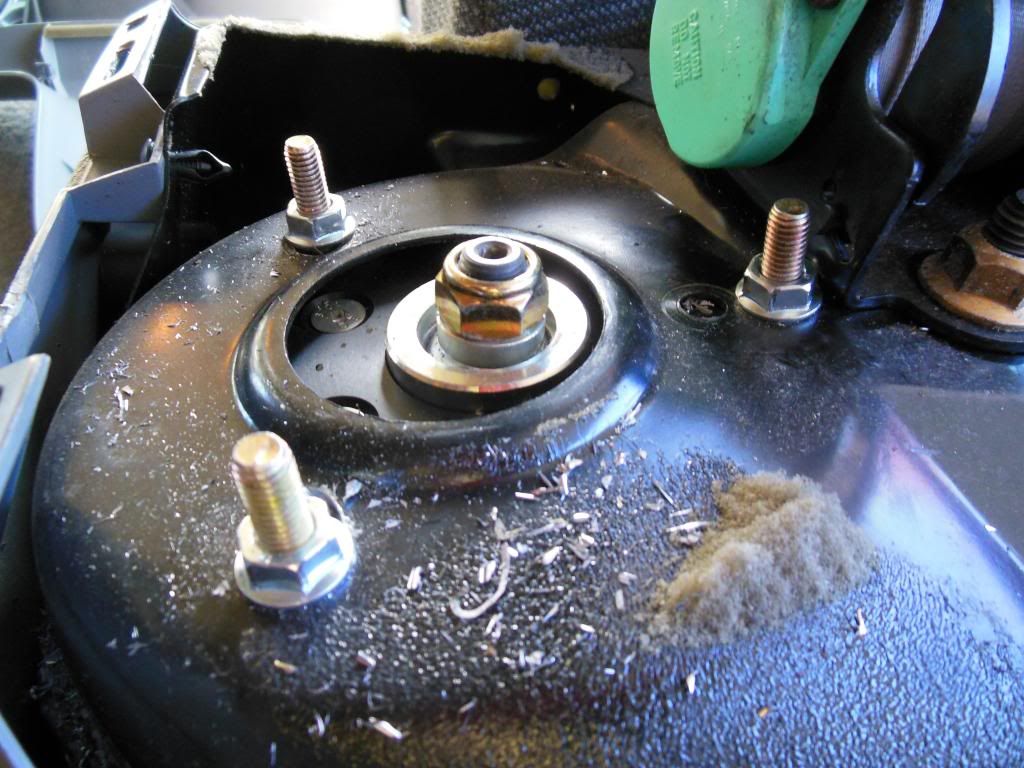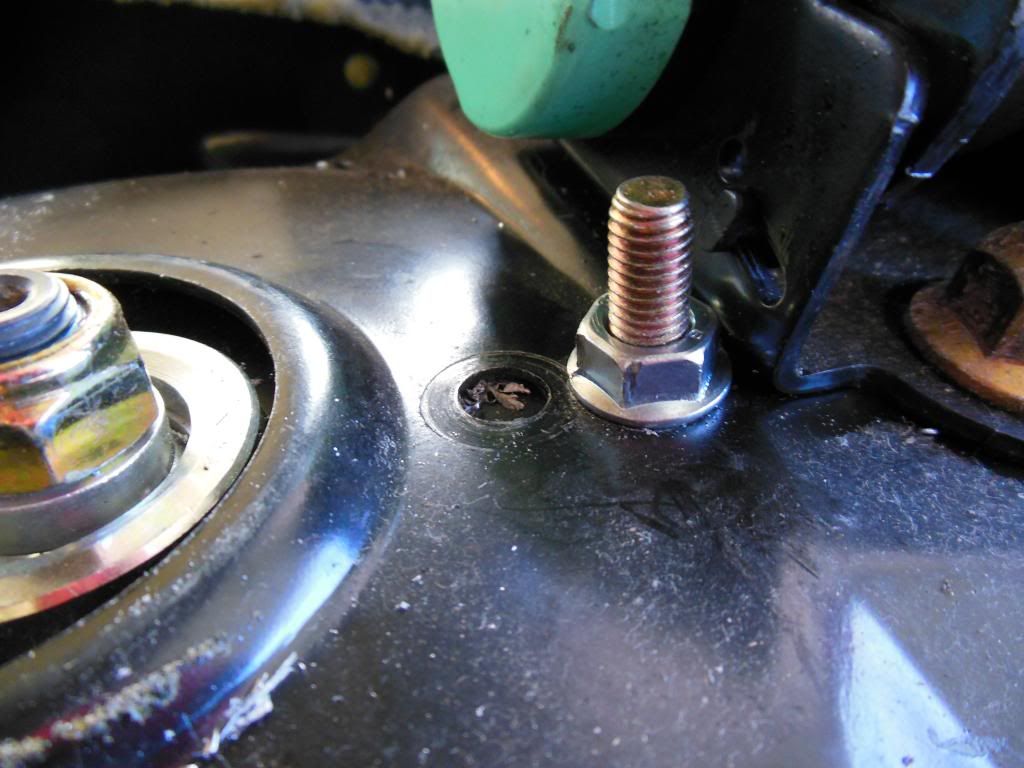 Rear Strut tower modifications, I used the Raceland Top plate for my install, I had to loosen the seat belt re-tractor to tighten the bolt.
Lower knuckle mount modifications. I had to slot the lower hole 1/4" up.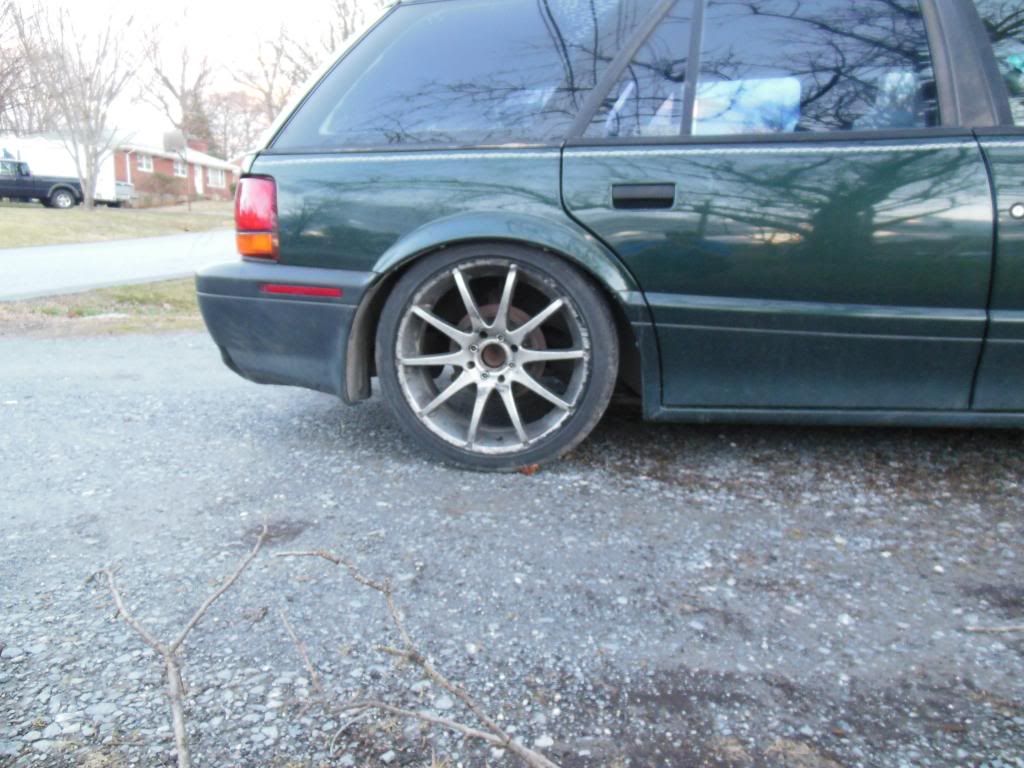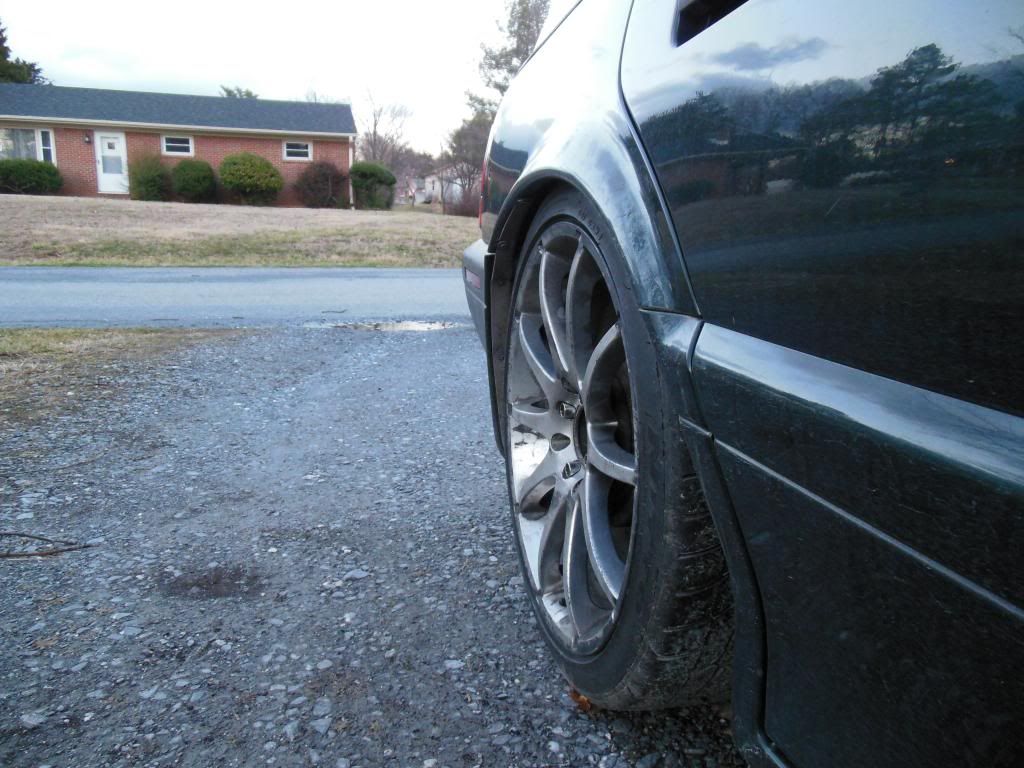 Finished product, The rear has exactly 3/4" worth of threads sticking out of the bottom of the lower knuckle mount. Front is flush with the bottom of the mount.
The front is too high, I have run into an issue with the front camber. I need to move the upper strut mount farther inboard because I cannot run enough camber to tuck the tire enough for it not to eat my fender without the rim/tire hitting the coilover.
Overall impressions:
Thus far, I have not re-aligned the car yet, so I have no pushed it hard. I have purposefully hit potholes and manhole covers to see how bad it is, these coilovers negotiate bumps surprisingly well. Overall ride is rather firm, but that can be expected from 500lb springs in the front and 350lb springs in the rear.
Hindsight:
I would have questioned Raceland about softer springs.
I would have gotten a top plate for the front coilovers made for me, instead of modifying the Raceland plate.
Regrets:
None, they will lay the frame of the car on the pavement statically.
The quality is decent for what I've payed, and I understand these are not 1k+ coilovers.
Advice:
Finding a nearly bolt in set of coilovers for our cars is monumental. EVERYONE in our community will benefit from this in some way, Coilover options for the GD WRX's are very broad, and available at all price points.
I recommend these for anyone looking for cheap low's.
I would recommend anyone who plans to Auto-x or track their cars to look into a more expensive setup with adjustable dampers.
I would look into getting a top plate for your front coilover's machined locally. The rears work pretty well.