Here's a run I did with a couple buddies of mine a while back. Did two runs with the 350Z and then one run with the GSX. I fucked up the first time, trying to brakeboost... Which is something I never do, then the second run I did a little better, but he had me even after a miss-shift going into his 5th gear.
The other guy in the Eclipse wanted to go, and he was on the wrong side for the camera which is why you can't really see anything. BTW there were 49 cent fountain drinks at QuikTrip! Makes me thirsty everytime.
350Z has pretty much every bolt-on you can put on one of those things. Plenum spacer, full exhaust and headers, intake. The works. And he dials it in with Innovate all the time. He's raised his rev-limit to something like 7k and has totally remapped the ECU on spark and fuel. It's a pretty mean NA VQ. Lays down a little over 280 on the dyno.
The GSX has 264 cams, bigger turbo, and a slew of bolt-ons. We wanted to all go out and have some fun runs. That Mitsu should pull me on a good tune. He said his car wasn't tuned very well. Sounds fuckin sweet idling. No clue on whp.
My car is still stock, with a 3 inch exhaust from the stock DP back. Lindsey Racing pipe with a Spintech muffler... Which actually doesn't muffle shit, because I was drunk when I bought it online and I wanted the loudest one I could get from them.
Anyway. Here are the runs. The first time we let out cause he wasted me, then the second time we stopped at about 140ish. My car pretty much brick-walls a little after 140, and does a slow creep to 150-something from there. I let out of it with the GSX after about 130. We're gonna line back up now that it's cold out, which we think will make a difference. It was almost 90 out when we filmed this. No excuses though. Shit was fun.
And yes... That was bird shit on my windshield. stfu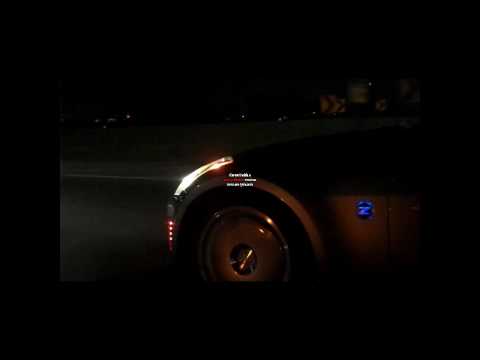 I'm gonna try to get more vids put up with things like an SRT8 Jeep I found and some STI's and even an EVO 8 (8 or 9, forgot) that I found. My friend does all the camera shit right now since his SRT is down. And he's lazy as fuck, so don't expect anything soon lol.