Ok well i purchased one of those obx turbo manifolds, just due to extreme curiosity and because sometime in the near future i want to be boosting. Upon inspection of the manifold i noticed that the tubing seems to be much thicker than i had thought it would be, i was nervous about the tubing being like the obx header's tubing. This was the first thing that made me pretty happy about it.
I looked inside the runners to see the welds inside and i noticed that it was quite bumped up on the 2&3 runners. Its not a huge bump but its noticeable, you might be able to see it in this pic
Next thing i noticed was the runners werent matched up to the head flange like the obx header is (well mostly). sides of the tubing matches to the ports overall length but the height is a bit off, I'd say 3/16" top and bottom so a total of 3/8" material you could hog off with a die grinder if you wanted the ports to be more open for a ported head.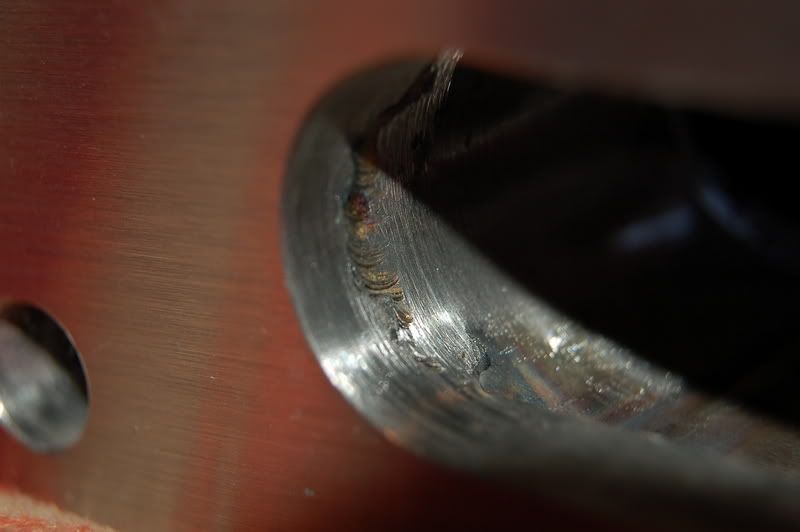 The turbo flange is beefy as fuck too, and it is threaded for your nice turdbo of choice.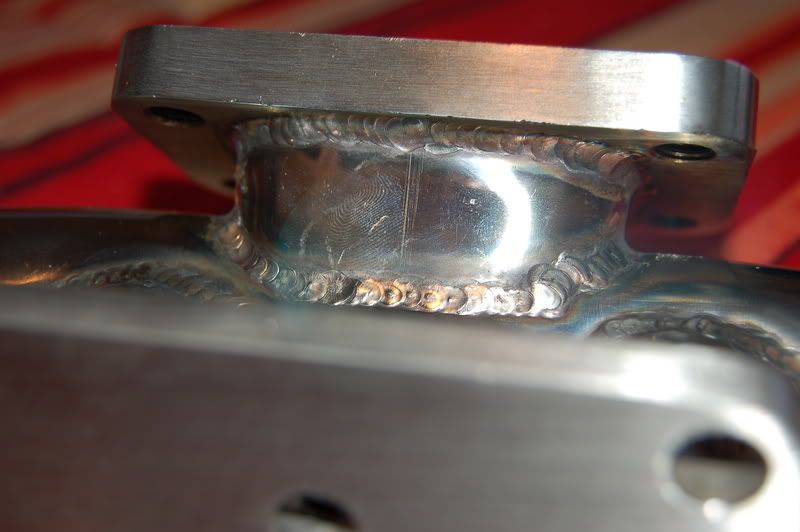 Next thing i want to check out is clearance for a turbo to fit, thats the only thing making me nervous about this manifold. It seems like there will be plenty of room for a t3 super 60, i doubt a bigger turbo would fit there, but who would be running such a big turbo on a log? Id go and check this but its like -10 below with the wind chill and i dont feel like manhandleing a peice of metal out there. Ill check prolly within the next week or two.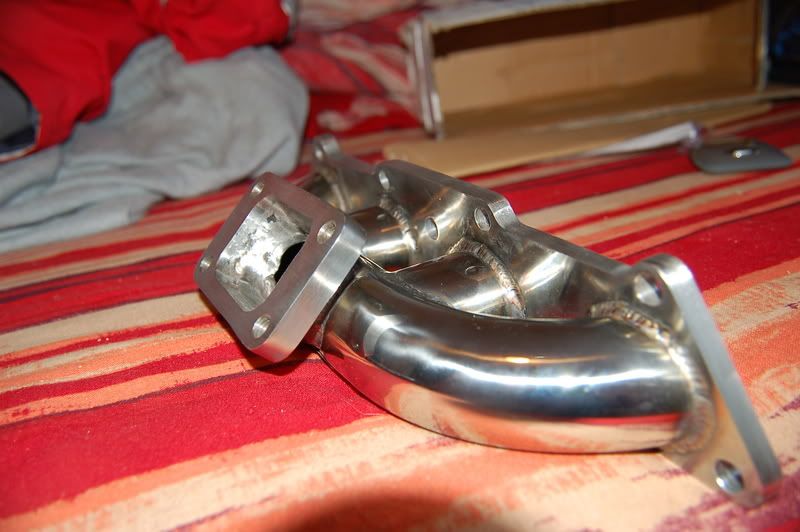 Overall i am impressed with this manifold. We'll see what comes of it.