well ive finally decided to get started on my short throw. ive already got a "short throw" but you know it was the usually hack the stick down and call it a short throw. i have decided i have to make a true one then, and just felt like building one. so here is the progress, i will update whenever changes come along.......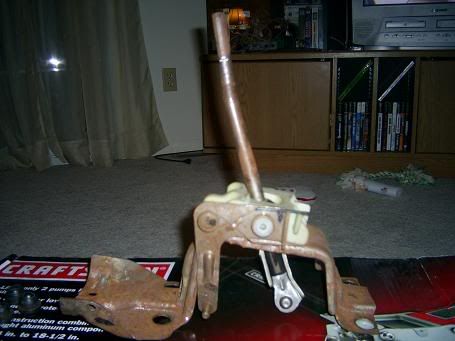 before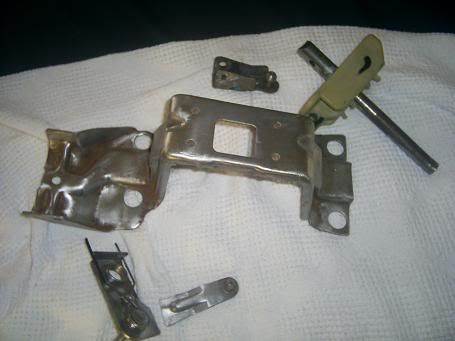 here it is after a quick little grinding, cutting, and drilling. need to remove some more rust.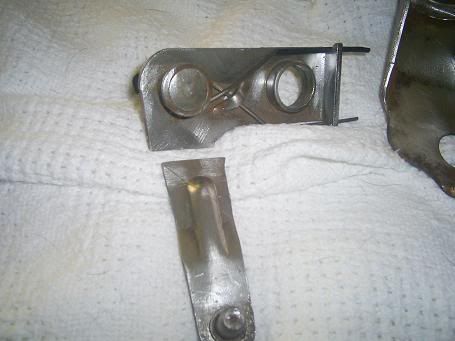 here is the arm in which im adding 1/2" to compensate for the riser pad which also will be 1/2"
shift lever cut down 2 3/4" and im putting the flat spot back in for the stock shifter. might cut the lever down more.
the gear selector (part below stick) will be lowered as much as i can which i was going for 5/8" but seemed too close to a thin spot, so thats why its 1/2" as with everything else.
one question i have, has anybody else stuck a rise pad in before? im thinking of going with a plastic or lexan polycarbonate riser thats 1/2" thick but not having much luck. i dont want to use metal because i have nothing to cut something that thick with. ive thought about using multiple layers of sheet metal then decided it be stupid, also came up with cylindrical spacers over the bolts with a like 1/8 thick metal on the pivit base (in order to hold pivit ball in place) but thought that would be too cheap.