I'm doing a valve cover for myself, and I'm trying out some new powder coats. Today was the "chrome" paint experiment.
prep - I sanded it down, and removed the lettering. I have something going in place of the regular Saturn letters later on down the road.
coating - This is an electric or statically charged paint. You can see the grounding wire underneath it as I coat it with the "reflective chrome" paint from Eastwood.
Here's how that came out after baking it.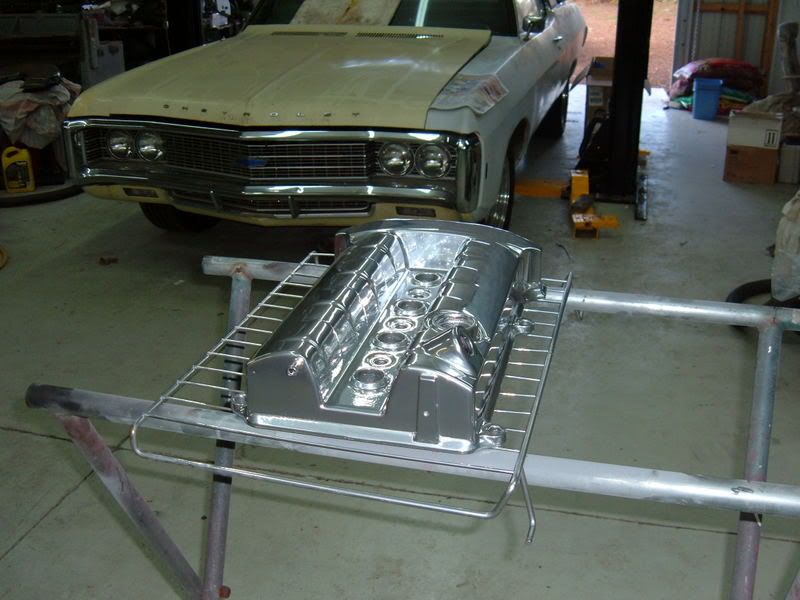 Not bad for a paint. I wasn't expecting these results.
I noticed that the powders like to clump a bit, so I used a regular paint strainer before loading the gun, and that reduced the bumps, but you can still see a few on there, right where the lettering was. Doesn't matter on this one, I have something to cover it up with.
BTW - never sand powdercoats then try to reshoot it.
After the chrome, I'm using a translucent color to go over the top of it. This one will be green. I'm sure most of you saw the red one that's on the car now....same type of paint.
I'll post pics when it's completed....but it may be a while.